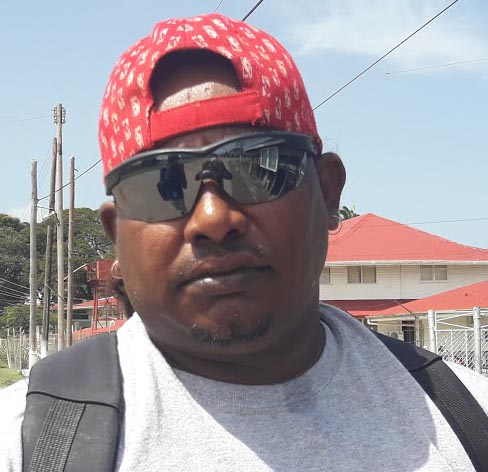 Skeldon was reeling yesterday after approximately 2,000 terminations by GuySuCo from the estate there and workers and residents contemplated a bleak future even amid signs of division in the government over the mass retrenchment.
The Guyana Sugar Corporation (GuySuCo) had warned earlier this year that the layoffs were coming because of the dire financial state of the industry and the problem-plagued Skeldon factory but the hundreds of dismissals beginning on Monday still evoked shock,
With so many dismissals and no ready source of new employment, the East Berbice community will be hard-hit as the year draws to a close…..
To continue reading this article
Comments
A miner was yesterday remanded to prison by a city Magistrate, after he was charged with the murder of a Venezuelan national, who was allegedly beaten to death last Friday evening.

Despite the Ministry of Public Health having stated its intention to end the contract for the rental of  the controversial Sussex Street bond, Minister Volda Lawrence confirmed last night that budgetary allocations have been made for its rental for the entire year of 2018.
The onus was on Minister of Natural Resources Raphael Trotman to tell President David Granger that he would be breaking the law if the US$18M bonus went anywhere else but to the Consolidated Fund, commentator and civil society activist Melinda Janki says.

Keeping information from the public only results in distrust and contracts for all of the country's natural resources should be published,  says Government's Petroleum Advisor Jan Mangal.

Lawmen who showed up in the Parliament Chambers on Monday following the ruckus around PPP/C Member of Parliament, Juan Edghill were summoned by a caller purporting to be acting on the instruction of the Clerk of the National Assembly Sherlock Isaacs, a well-placed source told Stabroek News.