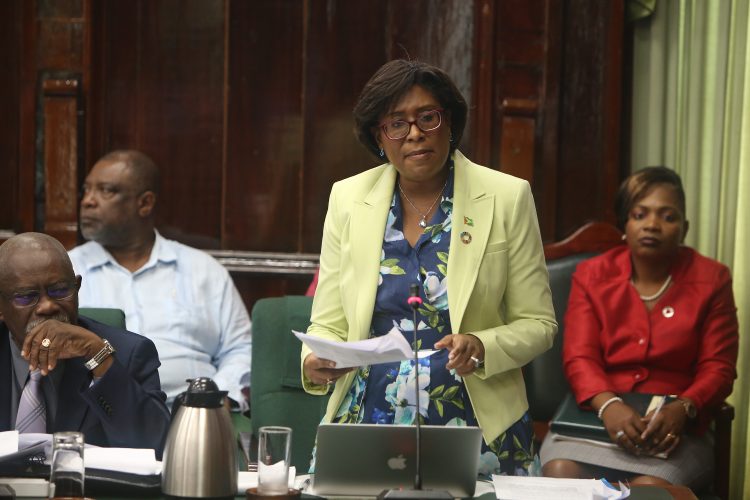 Minister of Public Telecommunications Cathy Hughes on Tuesday said the 2018 budget is offering Guyanese a "taste of a good life" and stressed that her administration has been picking up the pieces left by the former administration but the process is taking longer than anticipated.
During her contribution to the debate on the 2018 national budget, Hughes noted the strides by the government in the area of Information Communication Technology (ICT), saying it is setting up young citizens to play active roles in their own lives, and in the development of the country's emerging industries.
She noted that based on a very detailed survey that was completed in 2016, her ministry designed a five-year project to take the internet and the government's e-services to the hinterland and poor and remote communities. The US$17 million project is ….
To continue reading this article
Comments
The onus was on Minister of Natural Resources Raphael Trotman to tell President David Granger that he would be breaking the law if the US$18M bonus went anywhere else but to the Consolidated Fund, commentator and civil society activist Melinda Janki says.

Keeping information from the public only results in distrust and contracts for all of the country's natural resources should be published,  says Government's Petroleum Advisor Jan Mangal.

Lawmen who showed up in the Parliament Chambers on Monday following the ruckus around PPP/C Member of Parliament, Juan Edghill were summoned by a caller purporting to be acting on the instruction of the Clerk of the National Assembly Sherlock Isaacs, a well-placed source told Stabroek News.

The Kaneville, East Bank Demerara machine operator Ishwar Ramanah, who was shot minutes after midnight on Wednesday by armed bandits, remains in the hospital but is showing signs of recovery.
Police are currently investigating the death of a one-year-old who is suspected to have drowned on Wednesday.