Esan Germain was sentenced to a total of 65 years in jail late Thursday evening after a jury unanimously found him guilty of sexually abusing a young girl.
Germain, 40, was convicted on all three counts of engaging in sexually activity with the child—when she was ages four years, six and seven.
The jury's verdicts were unanimous on all counts. On the first and second counts, Justice Simone Morris-Ramlall sentenced Germain to 15 and 20 years imprisonment, respectively. He is to serve 15 of those 20 years, before becoming eligible for parole. Meanwhile, on the third count, the convict was given a 30-year sentence, 20 of which the judge said must be served before it becomes possible for him to be paroled. All the sentences are to run concurrently. As a result, Germain will have to serve a minimum of 20 years before being eligible for parole.
The state's case had been that sometime during 2010, 2012 and 2013, Germain performed oral sex on the child, and in turn caused her to do same to him. Additionally, it said he rubbed his penis against the girl's genitals.
The father of three, who called one witness in his defence, had denied the charges and professed his innocence in unsworn testimony from the prisoner's dock.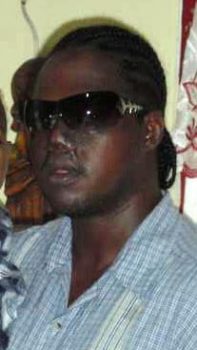 A victim impact statement was presented on behalf of the child by her support officer, through whom she related the trauma the assault has had and continues to have on her.
The court heard from the statement of the child that was read that the convict has "destroyed" her life. It also highlighted that Germain allowed his attorney to accuse her of lying and being told by others what to say.
"I only told what happened, and you know it was the truth," the statement quotes the child as saying, while describing her molester as a heartless man, who could not look her in the eyes when she testified.
The child is also reported in the statement as explaining that she will never forget what has happened to her and that she has been left with "lasting hurt."
However, the statement also noted the child's relief that the trial has ended, while noting that she can now refocus her attention on preparing for next year's Grade Six examinations.
The impact statement was presented in accordance with Section 61 of the Sexual Offences Act.
It was read by Shaundell Shipley, the programme manager attached to Blossom Incorporated. Shipley is a Forensic Interviewer and the victim advocate at the organisation.
She told the court of first coming into contact with the child in 2014, after she and her mother were referred by the Child Care and Protection Agency for psychosocial support.
Shipley noted that she was tasked with the role of providing support for the child throughout the proceedings, which included preparing her as she reviewed her depositions to testify.
It was during this period, she said, that the child submitted an impact statement, which she read, as the young girl was not at court on Thursday.
In his address to the court, Germain's attorney, Eusi Anderson, begged the court to be merciful to his client, while stating that he was remorseful, though the convict himself did not address the court.
Noting the popular saying that "life begins at 40," Anderson said it was a "very dark day" in his client's life, while noting among other things, "We all make mistakes." However, he also said that his client maintained his innocence.
In mitigation, Anderson noted that his client had no previous brushes with the law.
According to him, Germain has contributed to society by working with the Lesbian, Gays, Bisexual, Transgender, Queer and Intersex (LGBTQI) community, particularly in the area of research as regards understanding the needs of those vulnerable groups.
He added that wherever needed, his client advised or counselled in a bid to make life more bearable for members of the community, which he did for some eight years.
Prosecutor Narissa Leander, however, asked that the maximum sentence of life in prison be imposed, while noting, among other things, that the child has been scarred for life.
In handing down the sentence, Justice Morris-Ramlall noted that not only was the child repeatedly violated, but that the assaults began when the child was at the tender age of four.
The court said it had also considered that Germain had breached a position of trust by violating, instead of being someone who protected a child.
Justice Morris-Ramlall told the convict that his conduct does not entitle him to mercy, while noting that he needed to be sentenced to an appropriate term, which would send a message to potential offenders.
She told him, too, that the sentence imposed would give him an opportunity to reflect on what he had done and the consequences of his actions, with the hope that he can be rehabilitated in the process.
The trial proceedings were held in-camera at the new Sexual Offences Court of the High Court in Georgetown.
Comments
The police say they are investigating a shooting incident which occurred about 11:20 am today at Leopold and Breda streets, Charlestown during which shop owner, Jacqueline Lagnah, 55, of 83 Leopold and Breda streets, sustained two suspected gunshot injuries to her lower back.

CARACAS/SAN CRISTOBAL, Venezuela,  (Reuters) – A wave of looting by hungry mobs across Venezuela has left streets of shuttered shops in provincial towns and pushed some store owners to arm themselves with guns and machetes, stirring fear that the turmoil could spread to the capital Caracas.

Taariq Stephens (New York Daily News photo) A Brooklyn man got a 41-year maximum prison sentence yesterday for killing a 16-year-old Guyanese girl who authorities said rejected his advances.

PRETORIA,  (Reuters) – Debutant Lungi Ngidi took six wickets as South Africa defeated India by 135 runs to claim victory in the second test in Pretoria today and also win the series with an unassailable 2-0 lead in the three-match contest.

(Trinidad Guardian) Environmental activist group Fishermen and Friends of the Sea (FFOS) has obtained an interim injunction barring the Government from continuing work on the first phase of the $400M Churchill Roosevelt Highway Extension to Manzanilla.