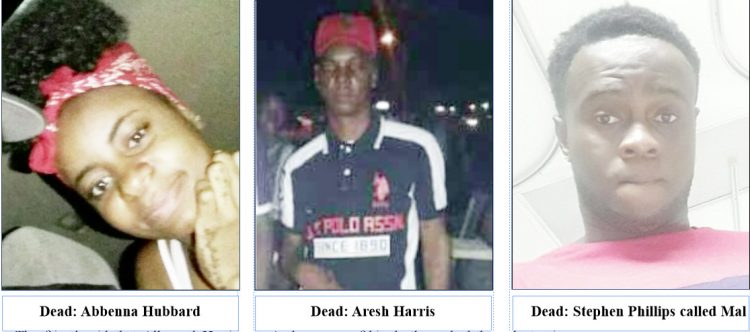 An accident last night on the Perseverance Public Road, Mahaicony, East Coast Demerara has claimed the lives of three persons and has left one hospitalised at the Georgetown Public Hospital (GPH).
The dead persons have been identified as Stephen Phillips called Mal, Aresh Harris, both of Buxton, ECD, and Abbenna Hubbard of Melanie Damishana ECD, while Dominique Ally is said to be in a critical condition at the GPH.
Stabroek News was told that the quartet were on their way home from an outing at Park Square Fun Park in Mahaicony when the accident occurred sometime between 8 and 9 pm.
Information reaching Stabroek News revealed that Phillips who was the driver of the motor car lost control and the vehicle flipped a few times before slamming into a tree. The impact of the crash crumpled the vehicle resulting in Phillips and Hubbard being trapped inside.
At the hospital, a friend of the deceased said that after they were rescued from the vehicle they were both in an unconscious state and were later pronounced dead at the GPH.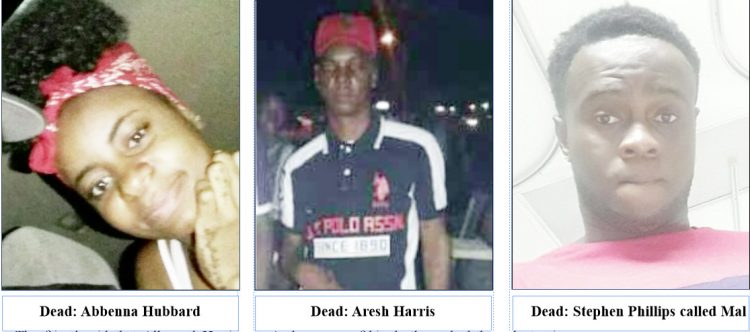 The friend said that Ally and Harris were both rushed to the GPH in a critical state as they sustained severe injuries. Harris while receiving medical attention in the accident and emergency unit at the GPH succumbed.
And as news of his death reached the ears of family and friends the silence of the night was pierced by their loud wails. Harris' mother had to be escorted out of the emergency room and consoled by relatives as she broke down after receiving the tragic news.
Friends of the quartet told this newspaper that earlier in the day Phillips and Hubbard asked them to accompany them to the outing but due to other commitments they were unable to make it.
Comments


The National Accreditation Council of Guyana (NAC) is advising the public that the American Medical Institution is not registered with the NAC as is legally required for post-secondary and tertiary educational institutions operating in Guyana.

Fifteen city councillors voted yesterday in favour of accepting the recommendations of the parking meter renegotiation committee, which would see a reduction in parking fees to $150 per hour, exemptions for religious organisations and schools, and Smart City Solutions (SCS) giving up on their claim to garage parking.

A GDF rank was yesterday remanded to prison over three armed robbery charges and alleged possession of an unlicensed gun and ammunition.
Minister of Natural Resources and Leader of the Alliance for Change (AFC), Raphael Trotman on Monday praised ExxonMobil for investing in the oil sector here and said it is now resulting in other important companies wanting to do business here.

The city lance corporal, who on Sunday allegedly shot and killed Marlon Fredericks, a mentally-challenged vendor, after he reportedly attempted to flee custody is to be charged with manslaughter.