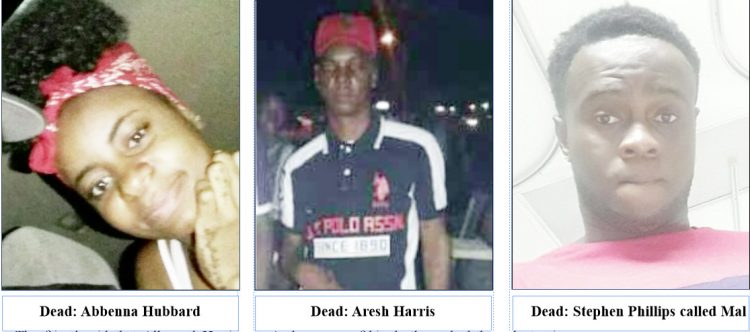 An accident last night on the Perseverance Public Road, Mahaicony, East Coast Demerara has claimed the lives of three persons and has left one hospitalised at the Georgetown Public Hospital (GPH).
The dead persons have been identified as Stephen Phillips called Mal, Aresh Harris, both of Buxton, ECD, and Abbenna Hubbard of Melanie Damishana ECD, while Dominique Ally is said to be in a critical condition at the GPH.
Stabroek News was told that the quartet were on their way home from an outing at Park Square Fun Park in Mahaicony when the accident occurred sometime between 8 and 9 pm.
Information reaching Stabroek News revealed that Phillips who was the driver of the motor car lost control and the vehicle flipped a few times before slamming into a tree. The impact of the crash crumpled the vehicle resulting in Phillips and Hubbard being trapped inside.
At the hospital, a friend of the deceased said that after they were rescued from the vehicle they were both in an unconscious state and were later pronounced dead at the GPH.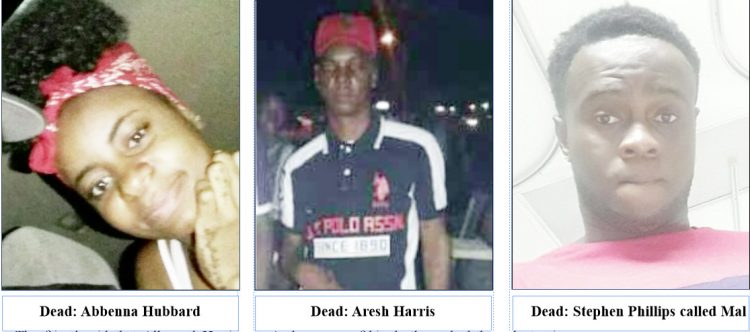 The friend said that Ally and Harris were both rushed to the GPH in a critical state as they sustained severe injuries. Harris while receiving medical attention in the accident and emergency unit at the GPH succumbed.
And as news of his death reached the ears of family and friends the silence of the night was pierced by their loud wails. Harris' mother had to be escorted out of the emergency room and consoled by relatives as she broke down after receiving the tragic news.
Friends of the quartet told this newspaper that earlier in the day Phillips and Hubbard asked them to accompany them to the outing but due to other commitments they were unable to make it.
Comments

In keeping with its aggressive exploration programme, ExxonMobil's subsidiary, Esso Exploration and Production Guyana Ltd (EEPGL) is set for drilling at a new site called Sorubim which is northwest of its famous Liza find.

HARARE,  (Reuters) – Afghanistan qualified for next year's cricket World Cup as captain Asghar Stanikzai played through the pain barrier to produce a heroic innings and lead them to a five-wicket victory over Ireland on Friday.

(Trinidad Guardian) Domestic violence murder victim Anita Bahadur made her last complaint to the San Juan Police Station five days before she was killed, head of the T&T Police Service's corporate communications, Ellen Lewis, confirmed yesterday.

Misconduct complaints against police ranks cannot be properly dealt with by the Police Complaints Authority (PCA) as it remains headless more than a year after its chairman, Justice (retired) Cecil Kennard was forced out because of his age.

Some residents of Windsor Estates, on the East Bank of Demerara, yesterday accused the developer of the gated community of seeking to victimise them after they protested an increase in their homeowners' association fee.