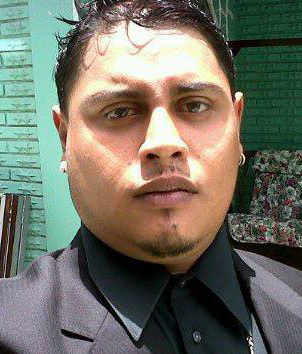 A Kitty man was yesterday remanded to prison on charges for the unlicensed possession of a pistol and ammunition, which police say he tried to use during a robbery in which he was shot.
It is alleged that Paul Chow had a .32 pistol without being the holder of a firearm licence on November 9th at Avocado Square, East Ruimveldt. It is also alleged that on the same date at Avocado Square, East Ruimveldt, he had in his possession 13 .32 rounds.
Chow pleaded not guilty to the charges after they were read to him in a city court.
Prosecutor Gordon Mansfield stated that on the said date, Chow was at a salon in East Ruimveldt, where an armed man ran in and tried to rob those who were present. Chow, Mansfield said, pulled a gun from his waist but the gunman shot Chow. The police later carried out an investigation and found out that Chow does not have a licence for the firearm.
Chow's attorney, Glenn Hanoman, in an application for bail, noted that Chow was shot on the day the offences were allegedly committed. He added that Chow was being treated at the Georgetown Public Hospital when he was arrested. Hanoman further stated that Chow has been in and out of the hospital since last year, when he was previously shot, and he is continuing to receive medical treatment.
Despite the attorney's claims, magistrate Judy Latchman refused bail and remanded Chow to prison until December 18th, when the next hearing will be held.
Stabroek News had previously reported that Chow was waiting on his girlfriend at her hairdresser when a lone gunman invaded the house and that Chow was shot and robbed of the jewellery he was wearing at the time.
A police source told Stabroek News that afterward, neighbours responded to calls for help and removed Chow and placed him in a taxi before he was taken to the Georgetown Public Hospital.
Comments
The police say they are investigating a shooting incident which occurred about 11:20 am today at Leopold and Breda streets, Charlestown during which shop owner, Jacqueline Lagnah, 55, of 83 Leopold and Breda streets, sustained two suspected gunshot injuries to her lower back.

CARACAS/SAN CRISTOBAL, Venezuela,  (Reuters) – A wave of looting by hungry mobs across Venezuela has left streets of shuttered shops in provincial towns and pushed some store owners to arm themselves with guns and machetes, stirring fear that the turmoil could spread to the capital Caracas.

Taariq Stephens (New York Daily News photo) A Brooklyn man got a 41-year maximum prison sentence yesterday for killing a 16-year-old Guyanese girl who authorities said rejected his advances.

PRETORIA,  (Reuters) – Debutant Lungi Ngidi took six wickets as South Africa defeated India by 135 runs to claim victory in the second test in Pretoria today and also win the series with an unassailable 2-0 lead in the three-match contest.

(Trinidad Guardian) Environmental activist group Fishermen and Friends of the Sea (FFOS) has obtained an interim injunction barring the Government from continuing work on the first phase of the $400M Churchill Roosevelt Highway Extension to Manzanilla.