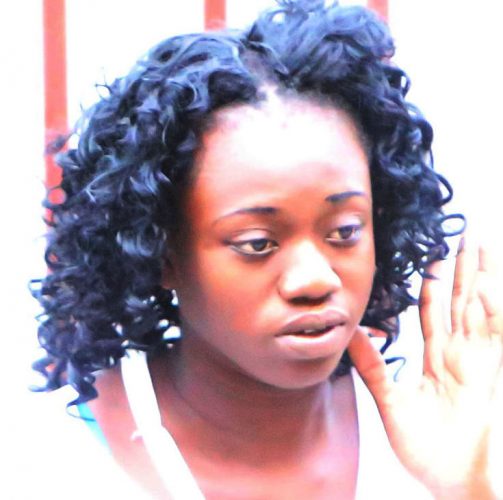 The prosecution on Monday closed its case against Tiffini Collison, the woman who is accused of trying to mail four hammocks soaked in cocaine.
It is alleged that Collison, of F 21 Guyhoc Park, on September 20, at DHL, Lot 50 E 53 Alberttown, trafficked 6.742 kilogrammes of cocaine.
Customs Anti-Narcotic Unit (CANU) Prosecutor Konyo Sandiford on Monday closed the case against the accused after testimony by the prosecution's final witness.
Chief Magistrate Ann McLennan then adjourned the matter to today, when defence attorney Stanley Moore is expected to make closing submissions.
When Collison made her first court appearance, the prosecutor stated that the four hammocks were being posted through DHL by Collison, who used her mother's identification card.
The defendant's mother was later contacted but CANU was unable to make contact with Collison.
Five days after the discovery, Collison turned up at CANU headquarters with her attorney. 
Comments


The National Accreditation Council of Guyana (NAC) is advising the public that the American Medical Institution is not registered with the NAC as is legally required for post-secondary and tertiary educational institutions operating in Guyana.

Fifteen city councillors voted yesterday in favour of accepting the recommendations of the parking meter renegotiation committee, which would see a reduction in parking fees to $150 per hour, exemptions for religious organisations and schools, and Smart City Solutions (SCS) giving up on their claim to garage parking.

A GDF rank was yesterday remanded to prison over three armed robbery charges and alleged possession of an unlicensed gun and ammunition.
Minister of Natural Resources and Leader of the Alliance for Change (AFC), Raphael Trotman on Monday praised ExxonMobil for investing in the oil sector here and said it is now resulting in other important companies wanting to do business here.

The city lance corporal, who on Sunday allegedly shot and killed Marlon Fredericks, a mentally-challenged vendor, after he reportedly attempted to flee custody is to be charged with manslaughter.