MEXICO CITY/WASHINGTON,  (Reuters) – Mexico's president today scrapped a planned summit with Donald Trump in the face of insistent tweets from the U.S. president demanding Mexico pay for a border wall, a spat that threatens Mexican efforts to salvage trade ties.
Taking a page out of Trump's playbook, President Enrique Pena Nieto fired the salvo on Twitter, after Trump's call for Mexico to foot the bill for his planned wall prompted a groundswell of calls in Mexico for next week's meeting to be called off.
Trump said in a Twitter message earlier on Thursday that his Mexican counterpart should cancel his scheduled visit to Washington if Mexico refuses to pay for the wall that he has ordered constructed along the border. Trump views the wall, a major part of his election campaign, as part of a package of measures to curb illegal immigration.
Trump, who took office last Friday, signed an executive order for construction of the wall on Wednesday, the same day that Mexico's foreign minister held talks with Trump aides in the White House aimed at healing ties.
Relations have been frayed since Trump launched his campaign in 2015, characterizing Mexican migrants as murderers and rapists and pledging to build a wall that he said Mexico would pay for. Mexico has long said it will not pay for the wall.
Trade ties are in the balance after Trump vowed to renegotiate the North American Free Trade Agreement and slap high tariffs on American companies that have moved jobs south of the border.
Mexico's peso extended losses to 1 percent after Pena Nieto fired off his tweet.
"The U.S. has a 60 billion dollar trade deficit with Mexico. It has been a one-sided deal from the beginning of NAFTA with massive numbers… of jobs and companies lost. If Mexico is unwilling to pay for the badly needed wall, then it would be better to cancel the upcoming meeting," Trump said on Twitter.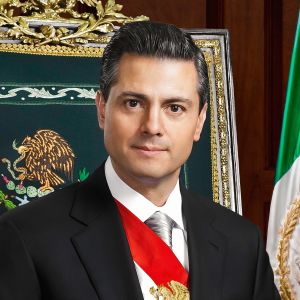 On Thursday, leaders of the Republican-controlled U.S. Congress said they planned to move ahead on funding the border wall, which they projected would cost between $12 billion and $15 billion. Trump said in an interview with ABC News on Wednesday evening that Mexico would eventually reimburse the United States for the wall.
Trump signed the executive orders, including one authorizing the planned wall, on Wednesday just as a Mexican delegation led by Foreign Minister Luis Videgaray arrived at the White House.
The timing caused outrage in Mexico, with prominent politicians and many on social media seeing at as a deliberate snub to the government's efforts to engage with Trump, who has for months used Mexico as a political punching bag.
Comments

WASHINGTON,  (Reuters) – A Russian propaganda arm oversaw a criminal and espionage conspiracy to tamper in the 2016 U.S.
PARKLAND, Fla., (Reuters) – The Federal Bureau of Investigation said on Friday it had failed to act on a tip warning that the man now accused of killing 17 people at a Florida high school possessed a gun, the desire to kill and the potential to commit a school shooting.

ADDIS ABABA,  (Reuters) – Ethiopia announced a state of emergency yesterday, the day after the prime minister's resignation, as pressure mounted on the country's ruling coalition.
CARACAS,  (Reuters) – Venezuela's hardline opposition party Popular Will, whose leader Leopoldo Lopez would be a leading presidential contender if he were not under house arrest, announced on Friday it would boycott April's presidential vote, calling it a "fraud." Venezuela's opposition coalition has been debating whether to participate in the April 22 election.
CAPE TOWN,  (Reuters) – South Africa will face "tough decisions" as it works to repair its economy after years of stagnation, new President Cyril Ramaphosa said in a sober address on Friday that sought to draw a line under the turbulent rule of his predecessor Jacob Zuma.