BAMAKO, (Reuters) – Gunmen yesterday attacked a luxury resort popular with Western expatriates just outside Mali's capital, Bamako, killing two people in what the security minister called a terrorist attack, while 36 guests were rescued.
Four gunmen arriving on motorbikes and a car stormed Le Campement Kangaba, near Dougourakoro, to the east of the capital Bamako, a resort that foreign residents visit for weekend breaks. Malian security forces backed by French troops deployed to push them out.
"At first we thought they were armed bandits but we know how armed bandits operate, they don't hold territory, so now we think it is a terrorist attack," Mali's Security Minister Salif Traore told journalists late Sunday outside the entrance to the resort, part of which was on fire.
Malian security forces, United Nations peacekeeping mission vehicles and French military armoured vehicles surrounded the resort, according to a Reuters witness. A helicopter circled overhead.
In a later news conference, Traore said Malian forces fatally shot two of the attackers but the other two escaped and were being pursued. An attacker had been wounded and fled, leaving a submachine gun and six bottles of explosives behind, the ministry said earlier.
"We're now in the process of combing the area to verify no one is hiding anywhere," Traore said.
One of victims killed in the attack was a French-Gabonese citizen, while the other has not yet been identified, Traore said. Both were killed by gunfire. Two hotel staff workers and two guests were also wounded by bullets, he said.
Eight policemen were wounded in the shootout with the attackers, Traore said.
Security has gradually worsened across Mali since French forces pushed back Islamist and Tuareg rebel fighters in 2013 from swathes of the north they had occupied the previous year.
Initially concentrated in the desert north, attacks have increasingly struck the centre and south, around Bamako. Al Qaeda in the Islamic Maghreb and another militant group claimed responsibility for an attack on a Bamako hotel in 2015 in which 20 people were killed.
Of the 36 people who escaped unharmed, there were 13 French citizens, 14 Malians, and also Spanish, Dutch, Egyptian and Kenyan nationals, Traore said.
Daniel Okwogo, a Kenyan guest who witnessed the attack, said that about 30 minutes after his arrival he heard the gunshots. "So … we took a cover, slipped under the bed and then the security team came and evacuated us," Okwogo said.
Witness Boubacar Sangare was just outside the compound during the attack. "Westerners were fleeing the encampment while two plainclothes police exchanged fire with the assailants," he said.
French troops and a 10,000-strong U.N. peacekeeping force have battled to stabilise Mali, a former French colony riven by ethnic conflict and plagued by dozens of armed groups.
Comments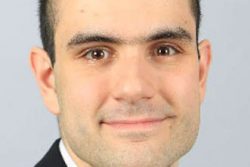 TORONTO,  (Reuters) – A driver deliberately plowed his white Ryder rental van into a lunch-hour crowd in Toronto yesterday, killing 10 people and injuring 15 along a roughly mile-long (1.6-km) stretch of sidewalk thronged with pedestrians, police said.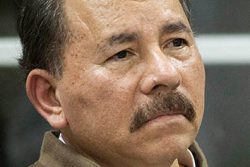 MANAGUA,  (Reuters) – Thousands of demonstrators took to the streets in the capital of Nicaragua yesterday to demand the resignation of the country's president after a violent crackdown by police on protests that have left at least nine dead.
LONDON,  (Reuters) – Britain's upper house of parliament handed the government its third defeat over Brexit in less than a week on Monday, voting down plans not to retain EU rights in national law before Britain leaves the bloc.
SEOUL,  (Reuters) – South Korea yesterday halted the propaganda broadcasts it blares across the border with North Korea, aiming to set a positive tone ahead of the first summit in a decade between their leaders as the U.S.