LONDON,  (Reuters) – The malaria parasite owes its devastating success to a finely tuned genome that can survive attacks and evade human immune defence because it retains only the bare essential genes it needs to thrive, scientists have found.
In a detailed study analysing more than half the genes in the genome of the parasite that cause malaria – Plasmodium – researchers found that two thirds of those genes are essential for survival. This is the largest proportion of essential genes found in any organism studied to date, they said.
Importantly for researchers trying to develop vaccines and drugs against the disease, the scientists discovered that the parasite often disposes of genes that produce proteins that give its presence away to its host's immune system. This allows malaria to swiftly change its appearance to the human immune system and hence build up resistance to a vaccine, posing problems for the development of effective shots.
"Our study found that below the surface the parasite is more of a Formula 1 race car than a clunky people carrier: The parasite is fine-tuned and retains the absolute essential genes needed for growth," said Julian Rayner, who co-led this study at Britain's Wellcome Trust Sanger Institute.
He said this discovery, published on Thursday in the journal Cell, had both positive and negative implications.
"The bad news is it can easily get rid of the genes behind the targets we are trying to design vaccines for, but the flip side is there are many more essential gene targets for new drugs than we previously thought," he said.
Malaria kills around half a million people a year, the vast majority of them children and babies in the poorest parts of sub-Saharan Africa. And beyond that, almost half the world's population is at risk of becoming infected with malaria and more than 200 million people fall sick with it each year, according to World Health Organization figures.
Despite decades of scientific endeavour, the genetics of Plasmodium parasites have proved tricky to decipher.
This is partly because they are ancient organisms and around half their genes have no similar genes – homologs – in any other organism, Rayner's team explained, making it difficult for scientists to find clues to their function.
Francisco Javier Gamo, a malaria expert at GlaxoSmithKline, a British drugmaker active in this field of research, said the "Holy Grail" for malaria scientists would be to discover genes that are essential across all of the parasite lifecycle stages.
"If we could target those with drugs it would leave malaria with nowhere to hide," he said.
Comments

HARARE,  (Reuters) – President Robert Mugabe's own ruling ZANU-PF party wants him to step down and plans to hold a rally in Zimbabwe's capital Harare on Saturday to make the point.
WASHINGTON,  (Reuters) – U.S. President Donald Trump said in a tweet yesterday he is putting a decision to allow imports of elephant trophies on hold until he can "review all conservation facts." The rule released yesterday allowing hunters who kill elephants in Zimbabwe to bring their trophies back to the United States outraged animal activists.
LONDON,  (Reuters) – The Norwegian sovereign wealth fund's proposal to ditch its oil and gas shares, though hugely symbolic in the battle against climate change, is unlikely to cause a rush to the exit by major investors in the sector in the short term.

(Trinidad Express) Petrotrin says it now has independent confirmation of the discrepancies between the oil production reported by a contractor and what was actually received by the company, which resulted in an over-payment of an estimated TT$80 million.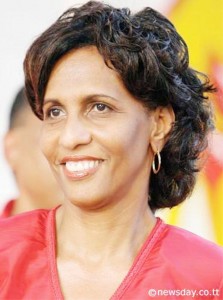 (Trinidad Express) Government Minister Karen Nunez-Tesheira is now one step closer to receiving more than TT$18 million in compensation from Gulf View Medical Centre and one of its doctors.