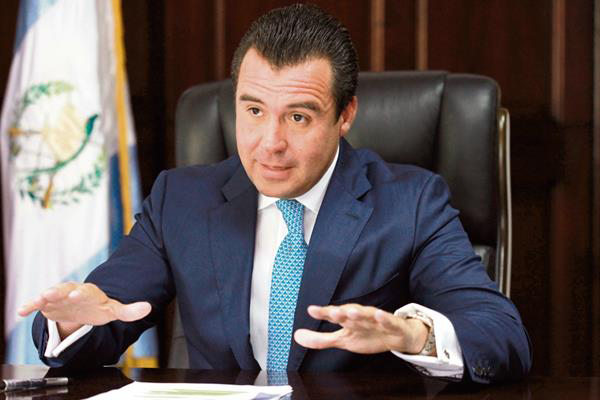 GUATEMALA CITY,  (Reuters) – Guatemalan police on Friday arrested 17 people on suspicion of involvement in a web of money laundering and illegal election financing, in an investigation that also has embroiled a local unit of Mexican billionaire Carlos Slim's America Movil.
The International Commission Against Impunity in Guatemala, (CICIG) a U.N.-backed anti-corruption body, said the scheme was run by former communications minister Alejandro Sinibaldi, who has been a fugitive from justice since June 2016.
Sinibaldi served under former president Otto Perez, who fell from power in 2015 following a CICIG-led investigation into his alleged involvement in a lucrative corruption racket.
Ivan Velasquez, head of the CICIG, told a news conference Sinibaldi created a series of shell companies to launder money he collected in bribes to authorized state building companies.
Some of that money also was intended to finance Perez Molina's right-wing Patriot Party, Velasquez said.
During the probe, investigators found evidence of payments from Telecomunicaciones de Guatemala S.A. (Telgua), a subsidiary of America Movil, in Sinibaldi's account, Velasquez said.
Interviews with a former Telgua executive revealed that the payments were intended to secure the company favorable treatment in a dispute with a rival, Velasquez said.
A spokesman for America Movil had no immediate comment.
Former president Perez, who denies wrongdoing, is currently in prison and on trial over various corruption charges.
Comments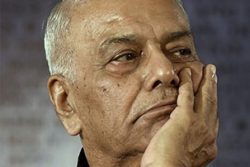 MUMBAI, (Reuters) – One of India's best known politicians, former finance and foreign minister Yashwant Sinha, quit the ruling Bharatiya Janata Party (BJP) yesterday, saying Prime Minister Narendra Modi's party was undermining democratic institutions.
NEW DELHI,  (Reuters) – India's cabinet yesterday approved the death penalty for rapists of girls below the age of 12, after Prime Minister Narendra Modi held an emergency meeting in response to nationwide outrage in the wake of a series of cases.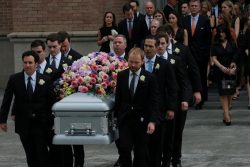 HOUSTON,  (Reuters) – Former first lady Barbara Bush was remembered at her funeral yesterday as a formidable but caring figure whose devotion to her family was matched only by her commitment to public service.
NEW DELHI,  (Reuters) – Indian authorities will be empowered to seize properties of super-rich fugitives whose economic offences or crimes involve sums over 1 billion rupees ($15 million), according to a government document seen by Reuters yesterday.