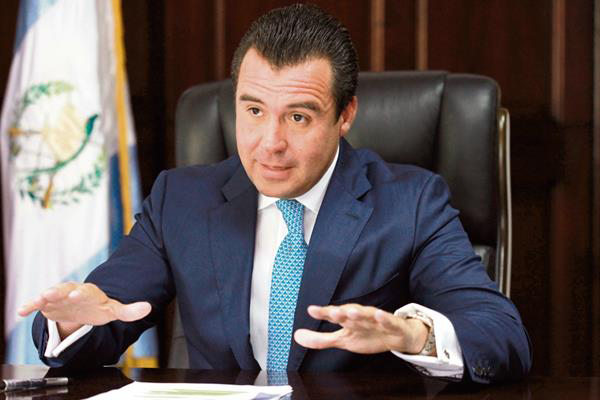 GUATEMALA CITY,  (Reuters) – Guatemalan police on Friday arrested 17 people on suspicion of involvement in a web of money laundering and illegal election financing, in an investigation that also has embroiled a local unit of Mexican billionaire Carlos Slim's America Movil.
The International Commission Against Impunity in Guatemala, (CICIG) a U.N.-backed anti-corruption body, said the scheme was run by former communications minister Alejandro Sinibaldi, who has been a fugitive from justice since June 2016.
Sinibaldi served under former president Otto Perez, who fell from power in 2015 following a CICIG-led investigation into his alleged involvement in a lucrative corruption racket.
Ivan Velasquez, head of the CICIG, told a news conference Sinibaldi created a series of shell companies to launder money he collected in bribes to authorized state building companies.
Some of that money also was intended to finance Perez Molina's right-wing Patriot Party, Velasquez said.
During the probe, investigators found evidence of payments from Telecomunicaciones de Guatemala S.A. (Telgua), a subsidiary of America Movil, in Sinibaldi's account, Velasquez said.
Interviews with a former Telgua executive revealed that the payments were intended to secure the company favorable treatment in a dispute with a rival, Velasquez said.
A spokesman for America Movil had no immediate comment.
Former president Perez, who denies wrongdoing, is currently in prison and on trial over various corruption charges.
Comments
(Trinidad Guardian) It is now official. Two external audits have confirmed that there was a discrepancy between reported oil production in the Exploration and Production Operations in the Catshill Field operated by A&V Oil and Gas and the actual production receipts at Pointe-a-Pierre discovered by Petrotrin's Internal Audit Department in the period January to June 2017.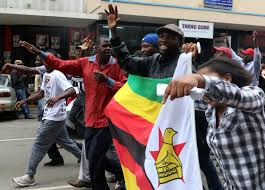 HARARE (Reuters) – The leaders of Zimbabwe's ruling ZANU-PF party will meet today to approve the dismissal of President Robert Mugabe, the only leader the southern African nation has known since independence 37 years ago, two party sources have said.

DUBLIN (Reuters) – Sinn Fein's Gerry Adams, a pivotal figure in the political life of Ireland for almost 50 years, said on Saturday he will step down as party leader and complete a generational shift in the former political wing of the Irish Republican Army (IRA).
WASHINGTON (Reuters) – The top US nuclear commander said on Saturday that he would resist President Donald Trump if he ordered an "illegal" launch of nuclear weapons.
BONN, Germany (Thomson Reuters Fou-ndation) – UN climate negotiations in Bonn, aimed at laying the groundwork for faster action to curb climate change and deal with its impacts, ended in the early hours of Saturday morning with solid progress on key issues, including preparations for ramping up carbon cuts.