DUBAI (Reuters) – Iran yesterday blamed what it called Donald Trump's "arbitrary and conflicting policies" for global security threats, rejecting the US president's description of Tehran as a rogue state.
Tensions between Iran and the United States have heightened since the election of Trump, who has often singled out Tehran as a key backer of militant groups.
"(Trump) ought to seek the reason for subversion and rebellion in his own arbitrary and conflicting policies and actions, as well as those of his arrogant, aggressive and occupying allies in the region," said foreign ministry spokesman Bahram Qassemi, quoted by Iran's state news agency IRNA.
President Trump said on Thursday that new threats were emerging from "rogue regimes like North Korea, Iran and Syria and the governments that finance and support them".
Senior Iranian officials have blamed US-allied Saudi Arabia, Iran's Sunni Muslim regional rival, for instability and attacks in the Middle East, including last month's assaults that killed 18 people in Tehran.
Saudi Arabia has denied involvement in the attacks which were claimed by Islamic state.
While Trump has kept up his criticism of Tehran, a senior US official said on Thursday that the president was "very likely" to state that Iran is adhering to its nuclear agreement with world powers although he continues to have reservations about it.
Comments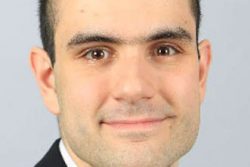 TORONTO,  (Reuters) – A driver deliberately plowed his white Ryder rental van into a lunch-hour crowd in Toronto yesterday, killing 10 people and injuring 15 along a roughly mile-long (1.6-km) stretch of sidewalk thronged with pedestrians, police said.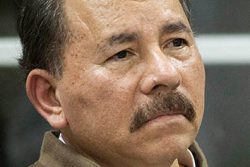 MANAGUA,  (Reuters) – Thousands of demonstrators took to the streets in the capital of Nicaragua yesterday to demand the resignation of the country's president after a violent crackdown by police on protests that have left at least nine dead.
LONDON,  (Reuters) – Britain's upper house of parliament handed the government its third defeat over Brexit in less than a week on Monday, voting down plans not to retain EU rights in national law before Britain leaves the bloc.
SEOUL,  (Reuters) – South Korea yesterday halted the propaganda broadcasts it blares across the border with North Korea, aiming to set a positive tone ahead of the first summit in a decade between their leaders as the U.S.