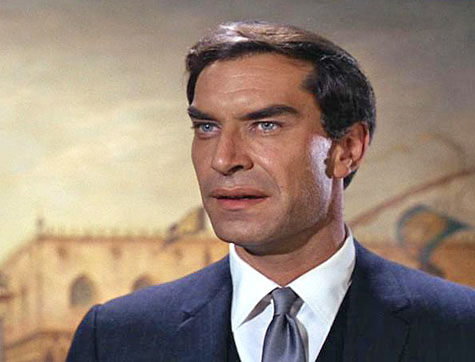 (Reuters) – Martin Landau, a talented and prolific character actor who achieved TV stardom in "Mission: Imposs-ible" and won an Oscar for his portrayal of a washed-up Bela Lugosi in the sweetly bizarre 1994 film "Ed Wood," has died at age 89.
Landau died at UCLA Medical Center in Los Angeles on Saturday from unexpected complications during a short hospitalization for an undisclosed illness, publicist Dick Guttman said in a statement yetserday.
His long career had remarkable ups and downs. He delivered acclaimed performances in movies by top directors including Francis Ford Coppola, Woody Allen and Tim Burton, was nominated three times for Oscars, and co-starred in the spy series "Mission: Impossible" in the 1960s alongside then-wife Barbara Bain.
But during career doldrums, the New York-born Landau languished in third-rate projects such as the laughable 1981 TV movie "The Harlem Globetrotters on Gilligan's Island" and the dispensable 1983 mutant monster movie "The Being."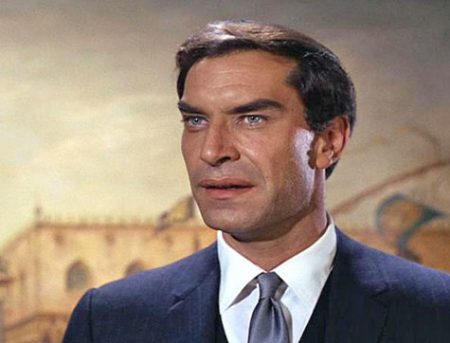 "You know, I've always felt, pound for pound, I'm one of the best guys around; but you get stuck in people's eyes in a certain way, and it takes an imaginative director who will look at you and realize you can play different kinds of parts because you are an actor," Landau told the New York Times in 1988. "I don't like to sound immodest but I believe in what I can do."
Landau was named best supporting actor for his portrayal in "Ed Wood" of the fading, morphine-addicted Hungarian horrormeister Lugosi, star of "Dracula." The quirky cast in Burton's homage to fabled bad-movie director Wood included Johnny Depp, Bill Murray, Sarah Jessica Parker and wrestler George "The Animal" Steele.
"It's impossible to overestimate the job that Landau does here as this sepulchral Hungarian," Washington Post critic Hal Hinson wrote in his review of the 1994 film. "Both vocally and physically, he's simply astounding."
After winning the Oscar in March 1995, Landau gushed: "My God! What a night. What a life. What a moment. What everything!"
The tall, lanky Landau also was nominated for Oscars as best supporting actor for his role as a visionary carmaker's partner in Coppola's 1988 "Tucker: The Man and His Dream" – the role that revived his career – and as a man who kills his mistress in Allen's 1989 "Crimes and Misdemeanors."
Landau also is remembered for a role he did not get. He was "Star Trek" creator Gene Roddenberry's first pick to portray pointy-eared Vulcan Mr. Spock, an iconic role that eventually went to Leonard Nimoy.
Nimoy then replaced Landau on "Mission: Impossible" when he left in a salary dispute.
Landau was friends in the 1950s with screen legends James Dean and Steve McQueen and studied under famed "method acting" proponent Lee Strasberg. His career included diverse roles in films, television and stage and was still going strong in the 2010s.
Early in his career, he made an impression with a villainous turn in director Alfred Hitchcock's classic 1959 thriller "North by Northwest." His character, a henchman who menaces star Cary Grant, meets his demise beneath the Mount Rushmore busts of U.S. presidents.
It was the role of master of disguise Rollin Hand on "Mission: Impossible" that propelled Landau to stardom. He was married to co-star Bain from 1957 until their divorce in 1993. In 1968, Landau took the Golden Globe award as best male television star.
He also co-starred with Bain in the 1970s sci-fi series "Space: 1999" and appeared in Rod Serling's acclaimed series "The Twilight Zone." In 2011, he lent his voice to an episode of the venerable animated series "The Simpsons."
Comments

WASHINGTON (Reuters) – President Donald Trump and Republican lawmakers took a tough stance on Saturday after the US Congress failed to fund federal agencies, saying they would not negotiate on immigration until Democrats help end the government shutdown.
WASHINGTON, (Reuters) – US President Donald Trump's presidential campaign on Saturday issued a new video ad calling Democrats "complicit" in murders committed by illegal immigrants, during a government shutdown partly triggered by an impasse over immigration.
TRUJILLO, Peru (Reuters) – A key US cardinal distanced himself on Saturday from comments by Pope Francis on sexual abuse, saying they had caused "great pain," a remarkable move pointing to divisions in the Roman Catholic Church over how to treat accusers.
KABUL (Reuters) – Gunmen attacked Kabul's Intercon-tinental Hotel on Saturday, seizing hostages and exchanging gunfire with security forces as the building in the Afghan capital caught fire and residents and staff fled.
WASHINGTON (Reuters) – Many thousands of women and their male supporters turned out on Saturday for the second Women's March, a nationwide series of protests against US President Donald Trump marking the end of his tumultuous first year in office.