CARACAS,  (Reuters) – Two more people named to an alternative Supreme Court in defiance of Venezuelan President Nicolas Maduro's government were arrested yesterday by intelligence agents during a fast-escalating political showdown, the opposition said. Jesus Rojas and Zuleima Gonzalez were seized in central Anzoategui state after another appointee, Angel Zerpa, was arrested at the weekend, the opposition-led National Assembly said.
Venezuela's majority-backed opposition is demanding Maduro abandon a Sunday election to create a controversial congress with powers to rewrite the country's constitution and override all other institutions.
The opposition has called for a two-day strike from today at 6 a.m. (1000 GMT) to try to force Maduro to abandon the vote. Millions took part in a one-day strike last week, during which five people died in clashes.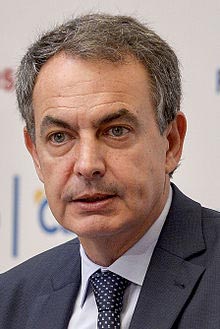 Critics say the congress would institutionalize dictatorship by the ruling Socialist Party. But Maduro insists it is the only way to empower the people and bring peace after four months of anti-government unrest that has killed more than 100 people.
The main business guild Fedecamaras also backed the opposition, issuing a statement on Tuesday that called the coming weekend vote "unconstitutional and unnecessary."
"We demand the executive branch abandon its intention to impose a new constitution," said the group, which is scorned by government supporters for its central role in a short-lived 2002 coup against Maduro's predecessor Hugo Chavez.
The office of the vice presidency, which oversees state intelligence service Sebin, did not answer telephone calls seeking comment on the latest reported arrests in Anzoategui.
Former Spanish Prime Minister Jose Luis Rodriguez Zapatero has spoken with the opposition and with ruling Socialist Party officials about postponing the constituent assembly election, according to three opposition sources.
The talks have not yielded any concrete results, they said, adding that Zapatero was scheduled to speak with Maduro last evening.
Maduro over the weekend said the government had held talks with the opposition and that postponing the vote had been on the table but that the opposition did not follow through.
Yesterday he showed no sign that he was planning to scrap the vote or alter its timeline.
"On July 30, the constituent (assembly) will go ahead with the vote of the people," he said in a televised broadcast.
"On Sunday, July 30, everyone go out into the street, to vote for peace, to vote for the constituent assembly."
Facing intense foreign pressure including the threat of economic sanctions by U.S. President Donald Trump, Maduro has vowed the vote will go ahead despite "imperial" pressure.
U.S. Senators Marco Rubio and Robert Menendez on Tuesday wrote a letter to President Donald Trump urging individual sanctions against state officials.
The letter included a list of 10 officials whom the senators described as deserving of sanctions, including elections council head Tibisay Lucena and treasurer Carlos Malpica.
"We believe the time has come to impose … sanctions against those individuals who have led Venezuela into the abyss," the senators wrote, adding that they planned to provide additional names in the coming days.
"It is critical that we continue to be a voice for the Venezuelan people, and assist them as best we can in reclaiming their representative democracy."
Reuters was unable to obtain comment from Lucena or Malpica.
Many Venezuelans were stocking up on food on Tuesday in anticipation of closed shops and trouble during the planned two-day strike.
Some fretted they would not be able to find food and would lose money by being unable to work.
"People are desperate, there's a lot of tension. One of the checkouts collapsed due to all the pressure in the line," said housewife Patricia Vargas, 41, as she exited a supermarket.
Venezuela is undergoing a major economic crisis, with many suffering from food shortages and runaway inflation.
Around the Web