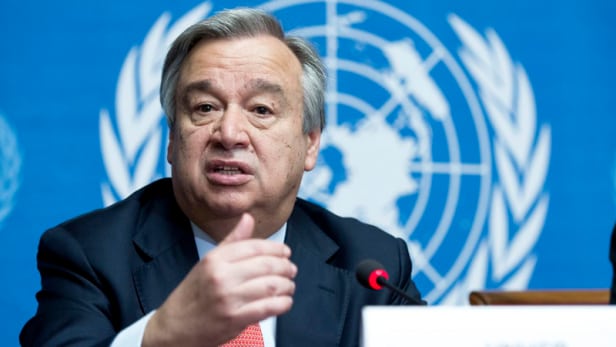 WASHINGTON, (Reuters) – U.N. Secretary-General Antonio Guterres called for urgent political negotiations between the Venezuelan government and the opposition in an effort to curb escalating political tensions, a United Nations spokesman said today.
"The Secretary-General urges all Venezuelans, particularly those representing the powers of the State, to make all possible efforts to lower tensions, prevent further violence and loss of life, as well as find avenues for political dialogue," U.N. spokesman Stephane Dujarric said in a statement, adding "the only way forward is a political solution."
Meanwhile, , the U.N. human rights chief said today that Venezuela must release peaceful protestors and allow a prompt, independent investigation into the deaths of at least 10 people in protests at the weekend.
"I am deeply concerned that opposition leaders Leopoldo Lopez and Antonio Ledezma have again been taken into custody by Venezuelan authorities after their house arrest was revoked," Zeid Ra'ad al-Hussein said in a statement.
"I urge the authorities not to make an already extremely volatile situation even worse through the use of excessive force, including through violent house raids by security forces that have occurred in various parts of the country."
Around the Web