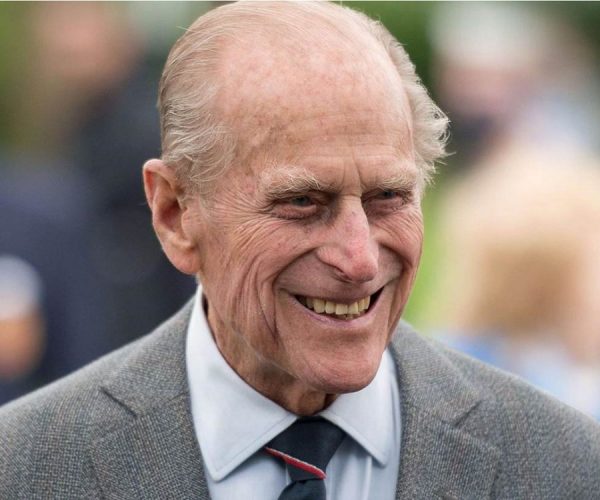 LONDON, (Reuters) – Prince Philip, the 96-year-old husband of Britain's Queen Elizabeth, bowed out of public life yesterday with his final solo appearance at an official event, ending a royal career marked by occasional gaffes that landed him in hot water.
The prince, also known as the Duke of Edinburgh, attended a parade of Royal Marines at Buckingham Palace and met servicemen that had taken part in a 1,664 mile race to raise money for the Royal Marine's Charity.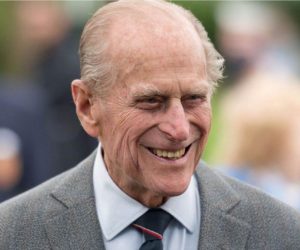 Though known for often off-colour comments that seized the headlines, Philip has been by the queen's side throughout her 65 years on the throne and she has described him as "my strength and stay".
He announced his retirement in May this year, after completing more than 22,000 solo appearances, spanning seven decades. At an engagement on the day of the announcement, a guest had told Philip he was sorry to hear he was standing down.
"I can't stand up much," quipped the prince.
Both the queen and Prince Philip have cut their workload in recent years, passing on many responsibilities to son and heir Prince Charles, and grandsons, Princes William and Harry.
Philip spent two days in hospital in June for treatment for an infection. The queen, the world's longest-reigning living monarch who celebrated her 91st birthday in April, will continue to carry out a full programme of official engagements.
Philip married Elizabeth at Westminster Abbey in 1947, and the couple are due to celebrate their 70th wedding anniversary in November.
Outspoken, irascible and intensely private, Philip developed a reputation for occasional brusque and sometimes politically incorrect comments at ceremonial events he attended.
A stray remark about "slitty eyes" during a visit to China in the 1980s became symbolic of his gruff and often unguarded manner.
During a visit to Oban in Scotland in 1995 he asked a driving instructor: "How do you keep the natives off the booze long enough to pass the (driving) test ?"
Well into his 90s, he made headlines when he exasperatedly swore at a photographer at a 2015 event.
Nonetheless, the queen has described him as a crucial figure during her long reign.
"He has, quite simply, been my strength and stay all these years," Elizabeth said in a rare personal tribute to Philip made in a speech marking their 50th wedding anniversary in 1997.
In his last public engagement on Wednesday, Philip, sporting a bowler hat and mac, met serving troops, veterans and cadets in the pouring rain, before watching as a unit of marines marched past him in formation in a ceremonial procedure known as taking the salute.
Afterwards, the soldiers let out three cheers for the prince, with one more coming from a watching crowd behind. As well as raising his hat for the troops, Philip also waved to the crowd as he left.
Philip has been captain general of the marines since 1953, and has a personal connection with the Royal Navy after serving with the force in the Second World War.
Comments

WASHINGTON (Reuters) – President Donald Trump and Republican lawmakers took a tough stance on Saturday after the US Congress failed to fund federal agencies, saying they would not negotiate on immigration until Democrats help end the government shutdown.
WASHINGTON, (Reuters) – US President Donald Trump's presidential campaign on Saturday issued a new video ad calling Democrats "complicit" in murders committed by illegal immigrants, during a government shutdown partly triggered by an impasse over immigration.
TRUJILLO, Peru (Reuters) – A key US cardinal distanced himself on Saturday from comments by Pope Francis on sexual abuse, saying they had caused "great pain," a remarkable move pointing to divisions in the Roman Catholic Church over how to treat accusers.
KABUL (Reuters) – Gunmen attacked Kabul's Intercon-tinental Hotel on Saturday, seizing hostages and exchanging gunfire with security forces as the building in the Afghan capital caught fire and residents and staff fled.
WASHINGTON (Reuters) – Many thousands of women and their male supporters turned out on Saturday for the second Women's March, a nationwide series of protests against US President Donald Trump marking the end of his tumultuous first year in office.