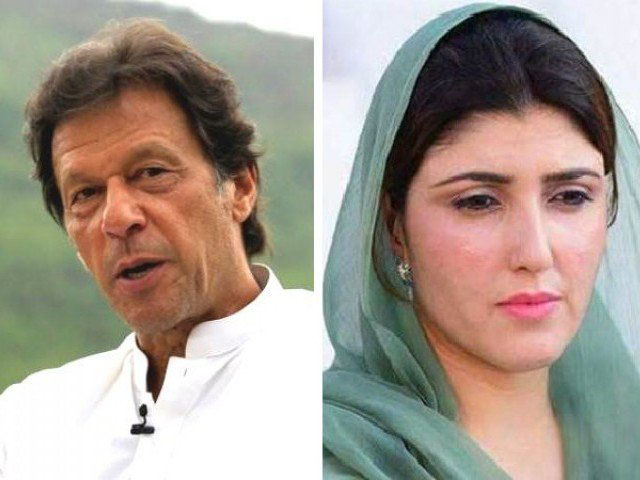 ISLAMABAD, (Reuters) – Pakistan's new prime minister called on Friday for an investigation into allegations that opposition leader Imran Khan harassed a woman lawmaker, charges Khan dismisses as revenge for his role in the ouster of then-premier Nawaz Sharif.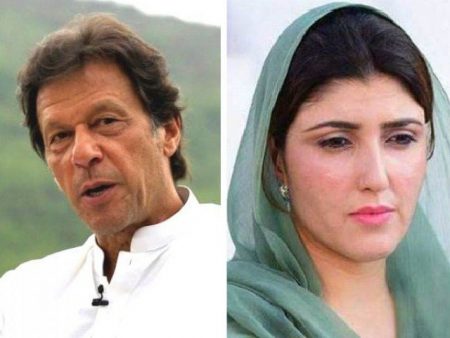 A furious social media backlash threatening violence against Khan's accuser, lawmaker Ayesha Gulalai, has also exposed raw nerves about the treatment of women in Pakistan.
The case has been splashed across domestic media, at times eclipsing the installation of a new cabinet led by Sharif's ally, Shahid Khaqan Abbasi, as prime minister.
Abbasi told the National Assembly he wanted a special panel to investigate the allegations.
"We respect the person who has made the accusation, but we also respect the accused, and it is their right to be able to contest these allegations," he said.
On Tuesday, at a news conference at the National Assembly, Gulalai had announced she was quitting Khan's opposition Pakistan Tehreek-e-Insaf (PTI) party, saying he had no respect for women and had sent her obscene text messages.
Khan, a former captain of Pakistan's national cricket team, denied the allegations.
He said he had a long record of professional work with women and accused Sharif's ruling Pakistan Muslim League-Nawaz (PML-N) of organising a smear campaign ahead of elections next year.
The announcement, four days after the Supreme Court disqualified Sharif over undeclared income he denies having received, in a case Khan brought before the court, prompted PTI supporters to accuse her of working for the ruling party.
On Friday, Khan said any parliamentary probe should look into any financial connections between his accuser and the ruling party.
He said "PML-N want to simply settle their political scores" after several court cases against him "flopped" but added, "Nonetheless, I welcome the committee being formed by the prime minister" as long as it was based on evidence.
Gulalai, however, told Reuters she stood by her allegations, adding that she was not surprised at being the target of online threats, including calls to douse her in acid and raze her home.
"In our society, it is common that a victim is targeted, always, and if you're a woman you hardly find anyone to stand by you," she said in a telephone interview on Thursday.
Comments

WASHINGTON,  (Reuters) – Congress voted yesterday to end a three-day U.S. government shutdown, approving another short-term funding bill as Democrats accepted promises from Republicans for a broad debate later on the future of young illegal immigrants.
HASSA, Turkey, (Reuters) – Turkey shelled targets in northwest Syria yesterday and said it would swiftly crush U.S.-backed Kurdish YPG fighters in an air and ground offensive on the Afrin region beyond its border.
COLOMBO, (Reuters) – Exiled former Maldives President Mohamed Nasheed, who is fighting for the right to contest a presidential poll this year, said yesterday that land grabbing by China was threatening peace and stability in the Indian Ocean.
BRUSSELS/CARACAS, (Reuters) – The European Union on Monday announced new sanctions on seven senior Venezuelan officials, saying this was an expression of the bloc's concern with the political crisis under President Nicolas Maduro.
BEIJING, (Reuters) – China's violence-prone far western region of Xinjiang will build a "Great Wall" around its borders to prevent the infiltration of militants from outside the country, state media reported yesterday citing the regional governor.