JOHANNESBURG,  (Reuters) – South African police confirmed on Wednesday that Zimbabwean first lady Grace Mugabe remained in the country and had applied for diplomatic immunity after being accused of assaulting a 20-year-old model in an upmarket Johannesburg hotel.
They also confirmed that Mugabe, the 52-year-old wife of veteran Zimbabwean leader Robert, had failed to appear at a court hearing on Tuesday relating to the allegations that she attacked Gabriella Engels with an electric extension chord.
Hinting at a potentially serious diplomatic rift between the southern African neighbours, the police statement said Harare had asked that Mugabe be granted diplomatic immunity but made clear she would be "processed through the legal system".
Mugabe, a potential successor to her 93-year-old husband, was in South Africa to receive treatment to an injured foot. A Zimbabwean intelligence source told Reuters the she was not travelling on a diplomatic passport.
Amid confusion over the case and investigation, the police statement said Tuesday's abortive court hearing was meant to obtain a statement from Mugabe, along with her version of the events. However, Mugabe failed to appear as agreed.
"By end of business yesterday, she had failed to present herself as arranged," the statement said.
There has been no official comment from Harare, and Reuters has been unable to identify Mugabe's lawyers in Johannesburg.
Earlier, Isaac Moyo, Zimbabwe's ambassador to Harare, said he "knew nothing".
"I have to go to my office to get briefed," he said.
South African police spokesman Vish Naidoo did comment on the specifics of the case, other than to say it related to assault with intent to cause grievous bodily harm.
Engels' mother Debbie told Reuters that her daughter had received 14 stitches from the Sunday assault, eight on her forehead and six on the back of her head.
Comments

HARARE,  (Reuters) – President Robert Mugabe's own ruling ZANU-PF party wants him to step down and plans to hold a rally in Zimbabwe's capital Harare on Saturday to make the point.
WASHINGTON,  (Reuters) – U.S. President Donald Trump said in a tweet yesterday he is putting a decision to allow imports of elephant trophies on hold until he can "review all conservation facts." The rule released yesterday allowing hunters who kill elephants in Zimbabwe to bring their trophies back to the United States outraged animal activists.
LONDON,  (Reuters) – The Norwegian sovereign wealth fund's proposal to ditch its oil and gas shares, though hugely symbolic in the battle against climate change, is unlikely to cause a rush to the exit by major investors in the sector in the short term.

(Trinidad Express) Petrotrin says it now has independent confirmation of the discrepancies between the oil production reported by a contractor and what was actually received by the company, which resulted in an over-payment of an estimated TT$80 million.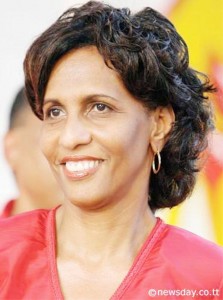 (Trinidad Express) Government Minister Karen Nunez-Tesheira is now one step closer to receiving more than TT$18 million in compensation from Gulf View Medical Centre and one of its doctors.