TORONTO/OTTAWA, (Reuters) – Ontario unveiled plans to sell recreational marijuana through government-run stores and online yesterday, choosing a monopoly model it hopes will stamp out a proliferation of illegal stores and the broader black market.
Canada's most populous province is the first to respond to the federal government's move to legalize use by mid-2018, saying it will create a cannabis control board to manage all aspects of the retail trade.
The province plans to open 40 stores by July 1 next year, growing to 80 in 2019 and 150 by the end of 2020, and to control all legal online sales via a government-run website.
The stores, which will be similar to but separate from those that sell liquor in the province, will be located mostly in areas where illegal pot dispensaries have sprouted since Ottawa said it would legalize the drug.
The Canadian black market is estimated to be worth between C$7 billion ($5.77 billion) and C$10 billion a year, with rates of youth use among the highest in the world. Analysts expect it will take time for legal trade to push aside unsanctioned competition.
"I don't think 40 stores will replace that demand," said Jason Zandberg, an analyst at PI Financial.
The Canadian Federation of Independent Businesses said the rules "shutting out the private sector will only allow the illicit trade to flourish."
Decisions on pricing and taxation will be made once the federal government provides further details. Ontario's finance minister, Charles Sousa, said he expects revenue from marijuana to be modest initially and grow over time.
Daniel Pearlstein, an analyst at Eight Capital, said direct legal consumption in Canada could be worth around C$9 billion-10 billion within five or six years, but that the absence of rules on edible products will create interim black market opportunities.
Consumption will be allowed only on private property but the province left open the possibility of licensing establishments where cannabis could be consumed in future.
The minimum age for recreational marijuana use, purchase and possession in Ontario will be 19. The federal government had proposed a minimum age of 18 in its planned legislation earlier this year but said provinces would be able to alter that.
The federal government's plans, which will be reviewed by lawmakers when they return to parliament later this month, would make Canada the first Group of Seven country to legalize recreational marijuana use nationally, and second in the world after Uruguay.
Comments

HARARE,  (Reuters) – President Robert Mugabe's own ruling ZANU-PF party wants him to step down and plans to hold a rally in Zimbabwe's capital Harare on Saturday to make the point.
WASHINGTON,  (Reuters) – U.S. President Donald Trump said in a tweet yesterday he is putting a decision to allow imports of elephant trophies on hold until he can "review all conservation facts." The rule released yesterday allowing hunters who kill elephants in Zimbabwe to bring their trophies back to the United States outraged animal activists.
LONDON,  (Reuters) – The Norwegian sovereign wealth fund's proposal to ditch its oil and gas shares, though hugely symbolic in the battle against climate change, is unlikely to cause a rush to the exit by major investors in the sector in the short term.

(Trinidad Express) Petrotrin says it now has independent confirmation of the discrepancies between the oil production reported by a contractor and what was actually received by the company, which resulted in an over-payment of an estimated TT$80 million.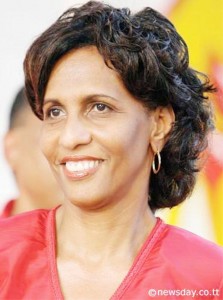 (Trinidad Express) Government Minister Karen Nunez-Tesheira is now one step closer to receiving more than TT$18 million in compensation from Gulf View Medical Centre and one of its doctors.