BARCELONA,  (Reuters) – Around one million Catalans rallied in Barcelona on Monday, waving red and yellow striped flags and banging drums, in a show of support for independence after Madrid moved to block a referendum on the region's split from Spain.
Sept. 11 marks the 'Diada', Catalonia's national day, which commemorates the fall of Barcelona to Spain in 1714 and is traditionally used by pro-independence activists to call for secession for the northeastern region with a distinct language. However, this year's event had particular significance as a show of strength for the independence movement just three weeks ahead of a referendum on the issue which Madrid has declared illegal and taken steps to obstruct in the courts.
Demonstrators climbed on each others' shoulders to form human towers, a Catalan tradition, while others carried banners reading 'We're going to be a free country!' and 'Full of hope' while wearing fluorescent yellow t-shirts with the word 'yes'.
City police said on Twitter that around one million people took part, one of the highest turn-outs in recent years. Protesters said they hoped the vote would go ahead as planned on Oct. 1.
"We hope that we will be able to hold the referendum with total normality, because in a democracy it is normal to be able to vote," said German Freixas, a 42-year-old engineer accompanying his family to the rally.
"If the people want it to happen, it will go ahead."
The Constitutional Court last Thursday suspended the referendum after a legal challenge by Prime Minister Mariano Rajoy. Police have since searched newspaper offices and printers for signs of any preparation for the referendum.
The head of Catalonia's regional government, Carles Puigdemont, told journalists on Monday: "It's not an option that the referendum won't go ahead. It's 20 days away and we've already overcome many hurdles."
Puigdemont is facing criminal charges of misuse of public money, disobedience and abuse of office for organising the referendum. He is prepared to go to prison, he has said.
A majority of Catalonia's mayors have so far said they will allow the use of municipal facilities for the vote. The mayor of Barcelona, Ada Colau, said on Monday she would do everything possible to allow people to vote but would not put civil servants' jobs at risk.
Polls have shown support for independence waning in recent years with those wanting a separate state in a minority. However, a majority of Catalans want to vote on the issue.
At a peaceful march in August, convened as a show of unity in the wake of Islamist attacks that killed 16, mostly in Barcelona, the king and Rajoy were booed and jeered by the crowds in a show of resentment towards Madrid.
Protesters on Monday held a minute of silence for the victims of the attacks.
Comments

HARARE,  (Reuters) – President Robert Mugabe's own ruling ZANU-PF party wants him to step down and plans to hold a rally in Zimbabwe's capital Harare on Saturday to make the point.
WASHINGTON,  (Reuters) – U.S. President Donald Trump said in a tweet yesterday he is putting a decision to allow imports of elephant trophies on hold until he can "review all conservation facts." The rule released yesterday allowing hunters who kill elephants in Zimbabwe to bring their trophies back to the United States outraged animal activists.
LONDON,  (Reuters) – The Norwegian sovereign wealth fund's proposal to ditch its oil and gas shares, though hugely symbolic in the battle against climate change, is unlikely to cause a rush to the exit by major investors in the sector in the short term.

(Trinidad Express) Petrotrin says it now has independent confirmation of the discrepancies between the oil production reported by a contractor and what was actually received by the company, which resulted in an over-payment of an estimated TT$80 million.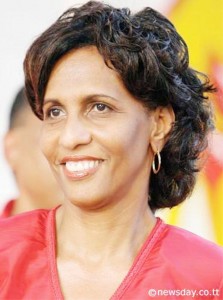 (Trinidad Express) Government Minister Karen Nunez-Tesheira is now one step closer to receiving more than TT$18 million in compensation from Gulf View Medical Centre and one of its doctors.