OSLO, (Reuters) – Norway's tax-cutting Conservative Prime Minister Erna Solberg declared victory yesterday after a parliamentary election, narrowly defeating a Labour-led opposition with her promises of steady management of the oil-dependent economy.
The win is historic for Solberg, whose supporters compare her firm management style to that of German Chancellor Angela Merkel, because no Conservative-led government has retained power in an election in Norway since 1985.
"It looks like a clear victory," for the centre-right, a beaming Solberg told cheering supporters in Oslo just after midnight (2200 GMT), following Monday's voting.
"Our solutions have worked. We have created jobs," she said, but warned, "We have some challenges ahead. … Oil revenues are going to be lower. We all must take responsibility."
The ruling minority coalition of her Conservatives and the populist Progress Party, together with two small centre-right allies, was set to win a slim majority with 89 seats in the 169-seat parliament, according to an official projection with 95 percent of the votes counted.
"It's a big disappointment," opposition Labour leader Jonas Gahr Stoere said, conceding defeat for his party that has been a dominant force in Norwegian politics for a century.
Solberg, 56, plans more tax cuts as a way to stimulate growth for Europe's top oil and gas producer. Stoere had argued for tax increases to improve public services such as education and healthcare for Norway's 5 million citizens.
The oil industry could be affected by the vote, because Solberg will need support from two green-minded, centre-right allies to ensure a majority to pass legislation in parliament.
One of the two parties, the Liberals, wants strict limits on oil and gas exploration in Arctic waters.
Comments

HARARE,  (Reuters) – President Robert Mugabe's own ruling ZANU-PF party wants him to step down and plans to hold a rally in Zimbabwe's capital Harare on Saturday to make the point.
WASHINGTON,  (Reuters) – U.S. President Donald Trump said in a tweet yesterday he is putting a decision to allow imports of elephant trophies on hold until he can "review all conservation facts." The rule released yesterday allowing hunters who kill elephants in Zimbabwe to bring their trophies back to the United States outraged animal activists.
LONDON,  (Reuters) – The Norwegian sovereign wealth fund's proposal to ditch its oil and gas shares, though hugely symbolic in the battle against climate change, is unlikely to cause a rush to the exit by major investors in the sector in the short term.

(Trinidad Express) Petrotrin says it now has independent confirmation of the discrepancies between the oil production reported by a contractor and what was actually received by the company, which resulted in an over-payment of an estimated TT$80 million.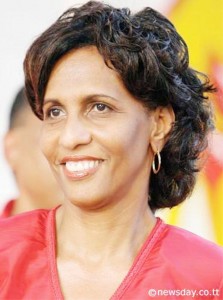 (Trinidad Express) Government Minister Karen Nunez-Tesheira is now one step closer to receiving more than TT$18 million in compensation from Gulf View Medical Centre and one of its doctors.