LIMA,  (Reuters) – Peru said yesterday that it was expelling North Korea's ambassador over the country's refusal to heed the world's "constant calls" to end its nuclear program.
The ambassador, Kim Hak-Chol, has five days to leave Peru, the foreign affairs ministry said in a statement.
Earlier this month North Korea launched its biggest nuclear bomb test, prompting global condemnation as U.S. President Donald Trump said "appeasement" would not work.
Peru stressed that it was committed to a peaceful solution to the dispute and "strict compliance" with resolutions passed by the United Nations Security Council.
The UN Security Council is set to vote on Monday to impose new sanctions on North Korea after the United States watered down the text of a resolution to appease China and Russia.
Peru said it would "carry out all diplomatic efforts aimed at denuclearizing the North Korean peninsula."
Peru's announcement follows a similar move by Mexico last week and U.S. Vice President Mike Pence's public call last month for Latin American nations to isolate Pyongyang.
North Korea's embassy in Lima declined comment.
Comments

HARARE,  (Reuters) – President Robert Mugabe's own ruling ZANU-PF party wants him to step down and plans to hold a rally in Zimbabwe's capital Harare on Saturday to make the point.
WASHINGTON,  (Reuters) – U.S. President Donald Trump said in a tweet yesterday he is putting a decision to allow imports of elephant trophies on hold until he can "review all conservation facts." The rule released yesterday allowing hunters who kill elephants in Zimbabwe to bring their trophies back to the United States outraged animal activists.
LONDON,  (Reuters) – The Norwegian sovereign wealth fund's proposal to ditch its oil and gas shares, though hugely symbolic in the battle against climate change, is unlikely to cause a rush to the exit by major investors in the sector in the short term.

(Trinidad Express) Petrotrin says it now has independent confirmation of the discrepancies between the oil production reported by a contractor and what was actually received by the company, which resulted in an over-payment of an estimated TT$80 million.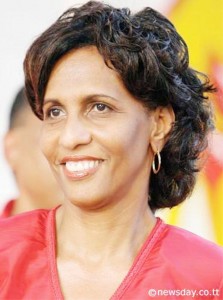 (Trinidad Express) Government Minister Karen Nunez-Tesheira is now one step closer to receiving more than TT$18 million in compensation from Gulf View Medical Centre and one of its doctors.