PORT-AU-PRINCE,  (Reuters) – Protesters in Haiti damaged commercial buildings in the capital city and set cars on fire yesterday, angered by government tax hikes that come at a time when foreign aid is declining.
The Port-au-Prince protest, called by former presidential candidate Jean-Charles Moise, took many by surprise and represents the biggest outcry against the administration of President Jovenel Moise since he took office earlier this year.
"The revolution has just started. Jovenel Moise will have to retract his taxes or he will have to leave immediately," said Jacques Menard, a 31-year-old protester. "And this is a warning because the next phase can be very violent."
Protesters took to the streets in separate groups in several districts in the metropolitan area of Port-au-Prince, erecting flaming barricades, blocking traffic, and confronting riot police, who fired tear gas and warning shots in the air.
Several people were arrested, the police said, but there were no reports of any deaths or serious injuries.
Lawmakers last weekend approved an unpopular budget that raises taxes on products including cigarettes, alcohol and passports.
At the same time, foreign aid to Haiti is slowing. The country is one of the poorest in the Americas and suffered a devastating earthquake in 2010 and the worst of hurricane Matthew last year.
"If Jovenel Moise is intelligent, he should refrain from publishing the budget, otherwise he will have to face a series of street demonstrations that will further complicate the situation," Jean-Charles Moise said on local radio.
Government officials were not immediately available for comment, but Economy and Finance Minister Jude Alix Patrick Salomon defended the budget over the weekend.
"There are people who are blaming many things on the budget that are not true," Salomon told reporters shortly after the spending plan was approved. "There are people manipulating the public opinion."
Comments

HARARE,  (Reuters) – President Robert Mugabe's own ruling ZANU-PF party wants him to step down and plans to hold a rally in Zimbabwe's capital Harare on Saturday to make the point.
WASHINGTON,  (Reuters) – U.S. President Donald Trump said in a tweet yesterday he is putting a decision to allow imports of elephant trophies on hold until he can "review all conservation facts." The rule released yesterday allowing hunters who kill elephants in Zimbabwe to bring their trophies back to the United States outraged animal activists.
LONDON,  (Reuters) – The Norwegian sovereign wealth fund's proposal to ditch its oil and gas shares, though hugely symbolic in the battle against climate change, is unlikely to cause a rush to the exit by major investors in the sector in the short term.

(Trinidad Express) Petrotrin says it now has independent confirmation of the discrepancies between the oil production reported by a contractor and what was actually received by the company, which resulted in an over-payment of an estimated TT$80 million.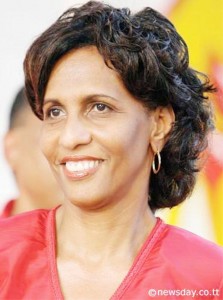 (Trinidad Express) Government Minister Karen Nunez-Tesheira is now one step closer to receiving more than TT$18 million in compensation from Gulf View Medical Centre and one of its doctors.