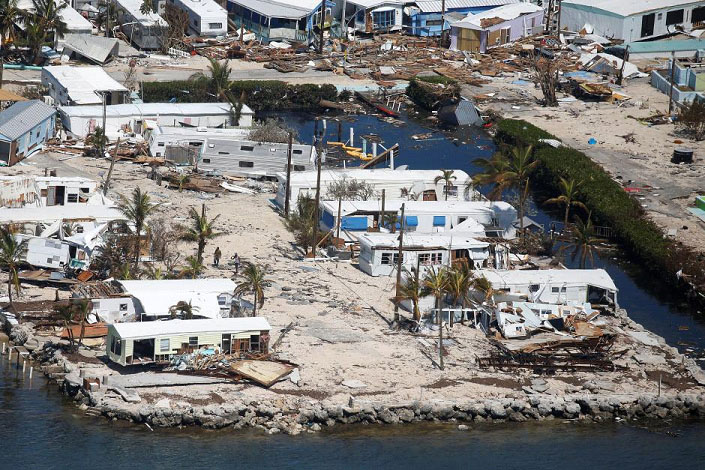 HOLLYWOOD, Fla.,  (Reuters) – Eight elderly patients died yesterday after being left inside a stifling South Florida nursing home that lost power during Hurricane Irma, prompting a criminal investigation and adding a tragic new dimension to mounting loss of life from the storm.
The overall death toll from Irma climbed to 81 on Wednesday, with several hard-hit Caribbean islands accounting for more than half the fatalities, and officials continued to assess damage inflicted by the second major hurricane to strike the U.S. mainland this year.
Irma killed at least 29 people in Florida, plus seven more in Georgia and South Carolina combined, authorities said.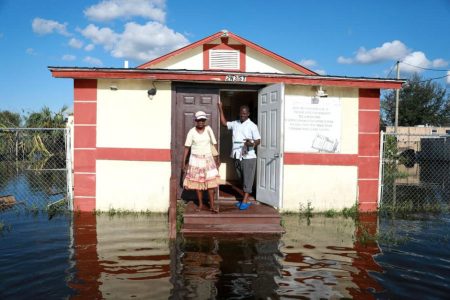 One of the most powerful Atlantic storms on record, Irma bore down on the Caribbean with devastating force as it raked the northern shore of Cuba last week before barreling into the Florida Keys island chain on Sunday, packing sustained winds of up to 130 miles per hour (215 km per hour). It then plowed north up the Gulf Coast of the state before dissipating.
In addition to severe flooding in areas across Florida and extensive property damage in the Keys, one of the chief hardships facing Floridians has been widespread power outages that initially left more than half of the state without electricity.
Some 4.2 million homes and businesses were still without power on Wednesday in Florida and neighboring states, down from a peak outage tally of 7.4 million customers on Monday.
The power losses had fatal consequences at the Rehabilitation Center at Hollywood Hill, a nursing home in Hollywood, Florida, north of Miami. Three elderly residents were found dead on Wednesday inside the sweltering facility, which had been left without air conditioning, officials said. Five more patients from the nursing home later died at a nearby hospital, they said.
Police said they have opened a probe into possible criminal negligence.
"The building has been sealed off and we are conducting a criminal investigation inside," Hollywood Police Chief Tomas Sanchez told reporters on Wednesday. "It was very hot on the second floor."
More than 100 residents at the nursing home were transferred to neighboring branches of Memorial Regional Hospital, along with patients from a nearby facility that also was evacuated due to the police investigation, Hollywood city officials said.
The eight who died ranged in age from 71 to 99, according to the Broward County Medical Examiner's office. The cause of their deaths has yet to be determined.
But most of the surviving patients "have been treated for respiratory distress, dehydration and heat-related issues," Regional Memorial Hospital spokesman Randy Katz told reporters.
Police were first called to the facility at about 4:30 a.m. but authorities did not arrive until after 6 a.m., officials said.
Florida Power & Light said it had provided electricity to some parts of the Hollywood nursing home but that the facility was not on a county top-tier list for emergency power restoration.
"I am going to work to aggressively demand answers on how this tragic event took place," Governor Rick Scott said in a statement. "This situation is unfathomable. Every facility that is charged with caring for patients must take every action and precaution to keep their patients safe."
NEW DAMAGE ESTIMATES
Irma caused about $25 billion in insured losses, including $18 billion in the United States and $7 billion in the Caribbean, catastrophe modeler Karen Clark & Co estimated on Wednesday.
The Florida Keys were particularly hard hit, with federal officials saying that 25 percent of homes were destroyed and 65 percent suffered major damage.
Most residents had left by then and police have barred re-entry to most of the Keys to allow more time to restore electricity and medical service and bring water, food and fuel.
President Donald Trump is due to visit the region on Thursday.
Irma wreaked total devastation in parts of the Caribbean, where at least 43 people have died.
People who fled their homes in hard-hit islands including St. Martin and the U.S. Virgin Islands that were all but cut off from the world for days arrived in San Juan, Puerto Rico, late Tuesday.
Michael Benson, 65, of St. John in the U.S. Virgin Islands, said he lost everything.
"My house, my business, both my vehicles, everything is gone," said Benson, who was stopping in San Juan before continuing to Boston to seek refuge with his wife's brother.
"But we have life. We rode out that horrible storm in a shower that I had reinforced after Hurricane Marilyn," Benson added.
Irma hit the United States about two weeks after Hurricane Harvey plowed into Houston, killing about 60 and causing some $180 billion in damage, mostly from flooding.
Comments

HARARE,  (Reuters) – President Robert Mugabe's own ruling ZANU-PF party wants him to step down and plans to hold a rally in Zimbabwe's capital Harare on Saturday to make the point.
WASHINGTON,  (Reuters) – U.S. President Donald Trump said in a tweet yesterday he is putting a decision to allow imports of elephant trophies on hold until he can "review all conservation facts." The rule released yesterday allowing hunters who kill elephants in Zimbabwe to bring their trophies back to the United States outraged animal activists.
LONDON,  (Reuters) – The Norwegian sovereign wealth fund's proposal to ditch its oil and gas shares, though hugely symbolic in the battle against climate change, is unlikely to cause a rush to the exit by major investors in the sector in the short term.

(Trinidad Express) Petrotrin says it now has independent confirmation of the discrepancies between the oil production reported by a contractor and what was actually received by the company, which resulted in an over-payment of an estimated TT$80 million.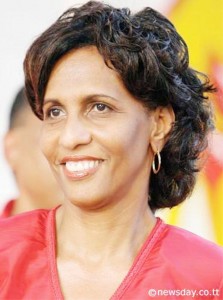 (Trinidad Express) Government Minister Karen Nunez-Tesheira is now one step closer to receiving more than TT$18 million in compensation from Gulf View Medical Centre and one of its doctors.