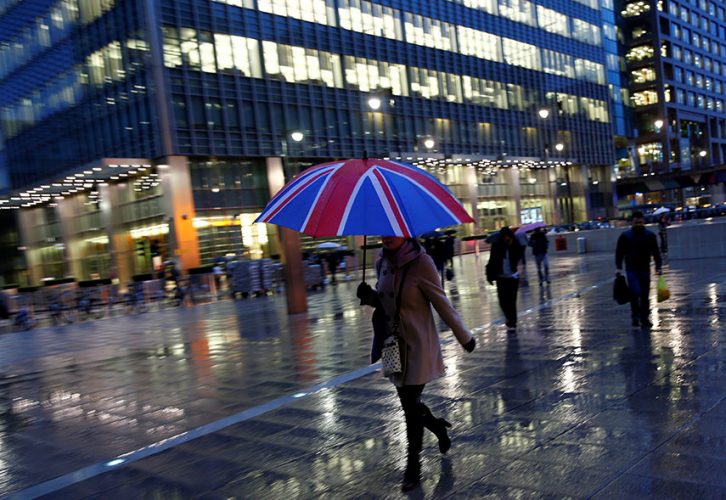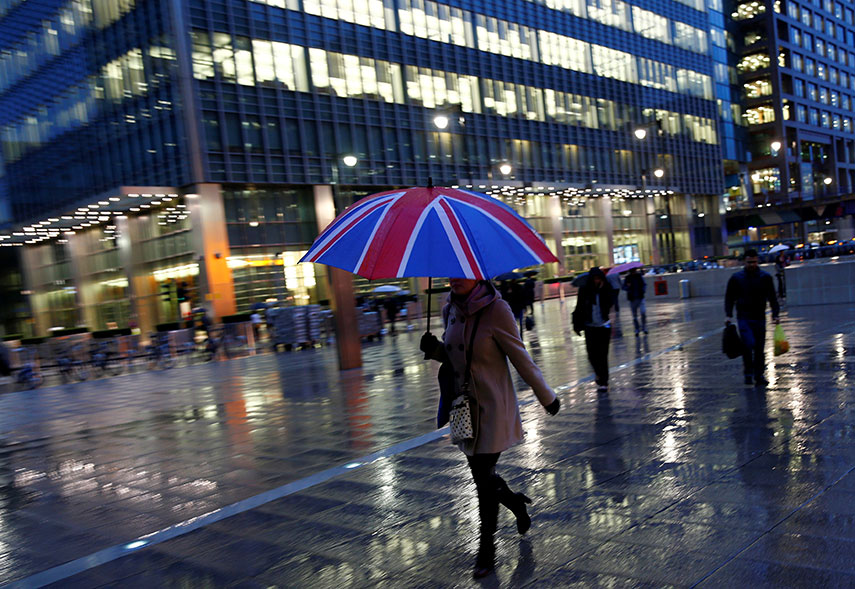 LONDON, (Reuters) – Over four million people in Britain are having difficulties paying their monthly bills, the Financial Conduct Authority (FCA) said on Wednesday, at a time when inflation is rising and interest rates may follow.
The financial regulator said that younger consumers and renters were among the most financially stretched, with those in difficulty defined as having failed to pay bills in three or more of the last six months and most likely to be in the 25-34 age range.
The survey of 13,000 people, showed that nearly half of renters said they would struggle to meet a rent rise of less than a hundred pounds a month.
This comes at a time when consumer credit has grown at rates that have raised regulatory concerns, and the Bank of England has signalled that an interest rate rise may be on the cards as inflation climbs to 5-1/2 year highs.
Wage growth in Britain continues to lag behind inflation, eroding consumers' ability to pay rising bills.
"We are in a situation where it's fair to say that there is a significant group of people who have never experienced a rise in interest rates," said Chris Woolard, the FCA's executive director of strategy and competition.
"It does expose the scale of those in difficulties in the younger generation."
The "Financial Lives" survey said that half of UK consumers, or 25.6 million people, were potentially vulnerable to any personal financial shock.
"These findings confirm the scale of the financial issues that millions of people in the UK face, with 27 percent of UK adults just 'surviving' and at risk of falling into difficulty if their circumstances change," said Joanna Elson, chief executive of Money Advice Trust, which runs a national debt helpline.
The FCA has been tasked with tackling high interest rates charged on some consumer credit loans, and is due to propose changes.
"This is a story half done. There is still more for us to do, more for industry to do," Woolard said.
Comments

WASHINGTON (Reuters) – President Donald Trump and Republican lawmakers took a tough stance on Saturday after the US Congress failed to fund federal agencies, saying they would not negotiate on immigration until Democrats help end the government shutdown.
WASHINGTON, (Reuters) – US President Donald Trump's presidential campaign on Saturday issued a new video ad calling Democrats "complicit" in murders committed by illegal immigrants, during a government shutdown partly triggered by an impasse over immigration.
TRUJILLO, Peru (Reuters) – A key US cardinal distanced himself on Saturday from comments by Pope Francis on sexual abuse, saying they had caused "great pain," a remarkable move pointing to divisions in the Roman Catholic Church over how to treat accusers.
KABUL (Reuters) – Gunmen attacked Kabul's Intercon-tinental Hotel on Saturday, seizing hostages and exchanging gunfire with security forces as the building in the Afghan capital caught fire and residents and staff fled.
WASHINGTON (Reuters) – Many thousands of women and their male supporters turned out on Saturday for the second Women's March, a nationwide series of protests against US President Donald Trump marking the end of his tumultuous first year in office.