(Trinidad Express) Four years after the beating death of infant girl Kimora Roopnarine, the child's stepfather has been charged with her murder.
Adrian Noel, 25, of Enterprise, is already charged with murdering Kimora's mother Patricia Fletcher, whose throat was slit in May 2016.
Noel, in prison custody since then, has been charged with the murder of two-year-old Kimora by Detective Constable Lewis of the Homicide Bureau's Cold Case Unit, following the advice of Deputy Director of Public Prosecutions Joan Honore Paul.
Noel is expected to be taken to the Chaguanas Magistrates' Court on Monday.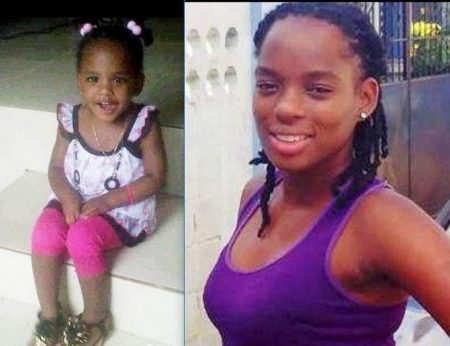 Kimora, of Phyllis Lane, Enterprise, suffered two broken ribs and died of blunt-force trauma, an autopsy found.
In September 2013, the child had spent part of the day at a day care centre, which is located a short distance from the family home.
The child was brought for treatment to Chaguanas District Health Facility by a male relative around 4.05 p.m.
The man told medical personnel the child had been gasping for breath.
She was taken into the examination room, where she was pronounced dead.
Kimora's grandmother Erica Thomas told the Express yesterday that she had suffered for years hoping to get justice for the deaths of her daughter and granddaughter and now that it has finally come, she is in disbelief.
"Nothing could ever bring back my daughter and granddaughter, this I know. I love them and will always love them. They are a part of me. Now that he has been charged for my granddaughter's murder, I feel like justice has been served.
"It took a long time but I finally got justice. I know people say the police don't do their jobs but they really worked. It took a long time but they finally charged him. The police never gave up. I want to thank the officers from San Fernando Homicide and Central," she said.
The grieving grandmother said she remains heartbroken over the deaths and prayed that she will get justice.
"I sighed when I got the news. Every day I miss my daughter, I am always thinking about her, about them. I struggled to take care of my child, to raise her to that age (Patrice was 26 when she was killed)… That is not easy," said Thomas.
Adrian Noel and the woman he allegedly murdered are the parents of a two-year-old child who is being raised by the grandmother.
Around the Web