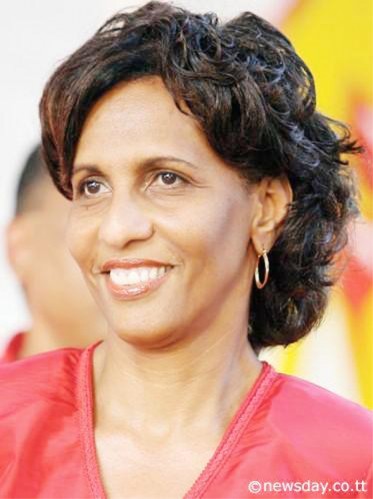 (Trinidad Express) Government Minister Karen Nunez-Tesheira is now one step closer to receiving more than TT$18 million in compensation from Gulf View Medical Centre and one of its doctors.
This after the Court of Appeal yesterday upheld the ruling of a High Court judge who found they were liable, by way of negligence, for her husband's death.
The three judge panel, presiding at the Hall of Justice in Port of Spain, dismissed the appeals filed by Gulf View and Dr Crisen Jendra Roopchand in which they were seeking to have the court overturn the ruling of Vasheist Kokaram which was delivered in March 2015.
Justice Kokaram had found that, Nunez-Tesheira, a former finance minister under the People's National Movement (PNM), should be awarded the multi-million dollar payment following the death of her husband, former CLICO insurance executive Russell Tesheira, at the hospital after an operation for transurethral resectioning of the prostate (TURP). He was 54 years old.
Comments

ISTANBUL,  (Reuters) – Muslim leaders yesterday condemned U.S. President Donald Trump's recognition of Jerusalem as the capital of Israel and called on the world to respond by recognising East Jerusalem as the capital of Palestine.

JAKARTA,  (Reuters) – Indonesian prosecutors charged a former parliament speaker yesterday in connection with a $170 million graft scandal after he held up proceedings for hours at the opening of his trial, saying he was ill.

BOSTON/HOUSTON (Reuters) – Climate activists said on Tuesday they would take a tough shareholder resolution off the table at Exxon Mobil Corp after the company agreed to provide new details about how climate change could affect its business.
CARACAS,  (Reuters) – Venezuela's opposition received a European Union prize for human rights yesterday and urged the world to keep a close eye on an upcoming presidential election where it aspires to end two decades of socialist rule in the OPEC nation.

BUENOS AIRES/WASHINGTON  (Reuters) – The World Trade Organization failed to reach any new agreements yesterday, ending a three-day ministerial conference in discord in the face of stinging U.S.