WASHINGTON,  (Reuters) – U.S. President Donald Trump has not yet made a decision on whether to formally recognize Jerusalem as Israel's capital, his adviser and son-in-law Jared Kushner said yesterday, a move that would break with decades of U.S. policy and could fuel violence in the Middle East.
"He's still looking at a lot of different facts, and then when he makes his decision, he'll be the one to want to tell you, not me," Kushner said at an annual conference on U.S. policy in the Middle East organized by the Brookings Institution think tank in Washington. A senior administration official said last week that Trump could make the announcement on Wednesday.
Kushner is leading Trump's efforts to restart long-stalled Israeli-Palestinian peace talks, efforts that so far have shown little progress.
Past U.S. presidents have insisted that the status of Jerusalem — home to sites holy to the Jewish, Muslim and Christian religions — must be decided in negotiations. The Palestinians want Jerusalem as the capital of their future state, and the international community does not recognize Israel's claim on all of the city.
Any move by the United States to recognize Jerusalem as Israel's capital would fuel extremism and violence, Arab League Secretary-General Ahmed Aboul Gheit said on Saturday.
A senior Jordanian source said on Sunday that Amman, the current president of the Arab summit, has begun consultations on convening an emergency meeting of the Arab League and the Organisation of Islamic Cooperation before Trump's expected declaration this week.
Comments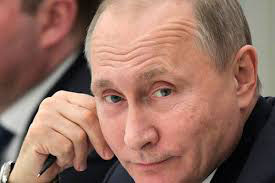 MOSCOW,  (Reuters) – Russian President Vladimir Putin won a landslide re-election victory yesterday, extending his rule over the world's largest country for another six years at a time when his ties with the West are on a hostile trajectory.

WASHINGTON,  (Reuters) – Republican senators warned President Donald Trump yesterday not to fire Special Counsel Robert Mueller, and said the president must let federal investigators looking into Russian meddling in the U.S.

BEIJING, (Reuters) – Chinese Foreign Minister Wang Yi retained his job and was also promoted to a state councillor yesterday, meaning he now has the country's two top diplomat roles, in a vote of confidence for his strong defence of China's interests.
CARACAS,  (Reuters) – At each other's throats for two decades, militants of Venezuela's socialist state and opposition seldom agree on anything.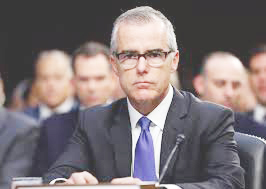 WASHINGTON (Reuters) – US Attorney General Jeff Sessions fired the FBI's former No 2 official Andrew McCabe on Friday, prompting McCabe to say he was targeted for being a witness into whether President Donald Trump tried to obstruct the probe of Russian meddling in the 2016 election.