Dear Editor,
We always hear of negative things about homeless people but this is a true story that would bring smiles to your Sunday readers. It is about a homeless man named Anthony, and his sweet rescued puppy named Kesha.
I met Anthony and Kesha about 5 months ago while they were walking along Albert Street. I stopped and gave Anthony some worm medicine (donated by Dr Bassoodeo) for his dog. He was very thankful.  Since then I have seen them many times, always the two walking side by side. I recently posted pictures of Kesha and Anthony on my facebook page.  Several facebook friends saw the post and started watching for this animal lover and his companion.  Yesterday Anthony told me two ladies stopped and said they saw him on facebook and gave him some chow for his beloved dog. Our Deputy Mayor Lionel Jaikarran was also impressed with Anthony's concern for our environment. He posted that he saw Anthony pick up Kesha's waste matter and dispose of it in a garbage bin. Kesha is always kept clean and seems to be very happy.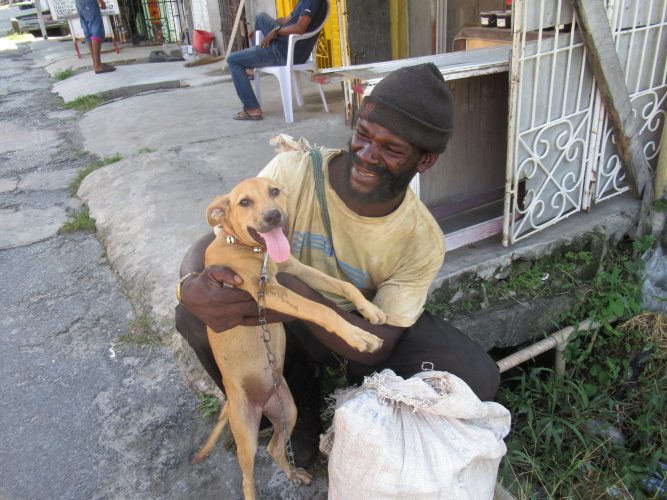 Anthony told me; "a white man stopped and offered me $5,000 for my dog but I told him no, Kesha is my lawyer, my doctor, my nurse and the love of my life." He said he would rather die than give her up.
I am now trying to get Anthony to spay Kesha.  He is almost on board with the idea.
Yours faithfully,
Syeada Manbodh
Around the Web