Comments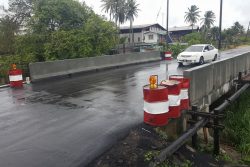 Good Hope bridge back in service: Traffic resumed on Saturday afternoon on the Good Hope Bridge, East Coast Demerara which had been under repair for almost three weeks.
President David Granger greeting Queen Elizabeth II on Thursday at a dinner hosted by the Queen for Commonwealth Heads of Government in London.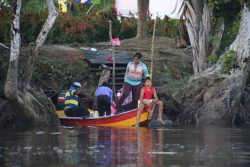 Residents preparing to leave in their boat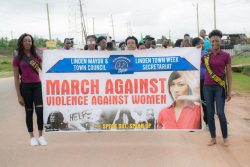 Leading the fight: This year's Linden Town Week began with a 'Speak Up, Speak Out' march against violence against women.