Comments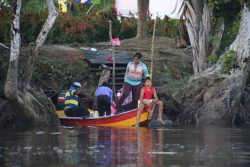 Residents preparing to leave in their boat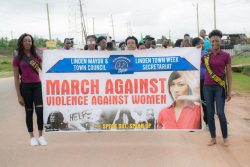 Leading the fight: This year's Linden Town Week began with a 'Speak Up, Speak Out' march against violence against women.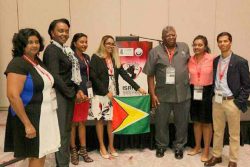 Guyana was represented at the 20th International Society of Radiographers and Radiological Technologist World Congress by a contingent of eleven, which was the first to represent Guyana at the forum.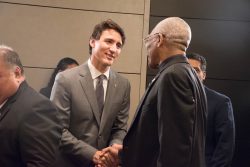 President David Granger (right) greeting Canadian Prime Minister Justin Trudeau yesterday at a meeting of Heads of Small Islands Developing States in London, England where the President is attending the Commonwealth Heads of Government Summit.