All roads will lead to the Mining Town of Linden tonight when Silver Shattas tackles Eagles FC in the grand finale of the fourth annual Upper Demerara Football Association (UDFA) GT Beer championships at the Mackenzie Sports Club (MSC) ground.
The fixture, which is programmed to commence at 21:00hrs, is a rematch of the earlier group stage.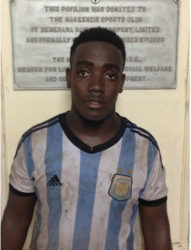 Eagles FC will have fond memories of that prior engagement as they prevailed 1-0 in what was a must-win contest on their part.
Despite recent history favouring the high-flying and youthful Eagles outfit, the numbers indicate that Silver Shattas, the 2015 losing finalist, will enter the fixture as the favourite team.
Silver Shattas earned their place in the final following a 1-0 win over Botofago. Offensively, Silver Shattas has scored eight goals in the previous five fixtures which translates to 1.6 goals per match
Tournament top shooter Colwyn Drakes leads the charge with five conversions. They also have in their ranks Damian Williams, Michael Wilson, Deon McAllister and Jermaine Samuels who can be the difference for their team.
On the defensive end, the pre-match favourite possess an even better record as they have only conceded once at a rate of 0.2 goals per fixture.
Goalkeeper Kellon Major has been the main architect in conjunction with Romel Matthews of the resolute rearguard.
Eagles FC, on the other hand, has registered seven goals in their campaign at an average of 1.4 goals per fixture. Yonnick Simon has provided the spark for the first time finalist with four goals while Kendolph Lewis, Kevin Deere Seon Barrett and the returning Omar Brewley are expected to play a role on either side of the ball.
From a defensive perspective, Eagles have been breached thrice at a rate of 0.6 per match.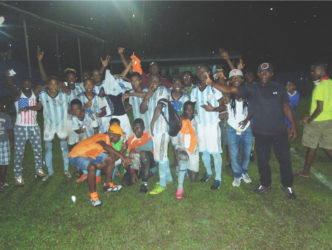 Two of the three goals were conceded in their eventual penalty kick semi-final victory over dethroned three time champion Federal Winners Connection.
Prior to the championship clash, Winners Connection will match skills with Botofago at 18:30hrs. Winner of the tournament will pocket $1,000,000 and the championship trophy while the loser will receive $600,000 and respective accolade.
Meanwhile, the third placed finisher will walk-away with $300,000 and a trophy while the fourth positioned team will collect $200,000 and a trophy.
Around the Web