Over the years, we have seen the Arnold Amateur Classic serve as a coming out party for some of the current big names in bodybuilding and fitness.
In 2017, it looks like Mr. Guyana Kerwin Clarke and Men's Physique Champion, Emmerson Campbell are looking to become the latest in line to crash the party.
Fresh off winning medals at the prestigious CAC in October, Clarke (gold) and Campbell (silver) will look to head into Columbus, Ohio riding waves of momentum after closing out the year on impressive notes.
If they stay true to their game plan, the dynamic muscleman duo can once again return with hardware to the 592.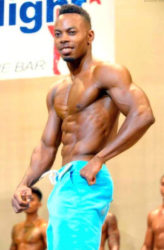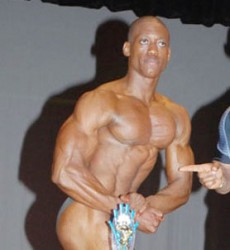 Assuming Clarke and Campbell can keep the momentum going we all can be on the lookout for a monster 2017 season from them since their work ethic this offseason has been second to none.
While most of the world was busy unwrapping presents and watching reruns of Christmas movies, Clarke and Campbell were busy putting in overtime at the office at their respective gyms, Space and Fitness 53.
Clarke was completely hammering his chest and triceps into submission while Campbell was smashing calf and back workouts.
If the duo continue to make improvements on their award winning physiques, they will surely be among the first call outs at the highly anticipated event in two months.
This year's Arnold Amateur Classic will be staged on March 3-7.
Around the Web