The year 2016 was a historically successful one for the sport of bodybuilding for Guyanese.
Not only did the Central America and Caribbean (CAC) team return with a record medal haul in the 44-year history of the event, but judges, Franklin Brisport-Luke and Frank Tucker ascended the ranks in their field.
"In my opinion, 2016 was one of the best years for bodybuilding in Guyana" said president of the local federation, Keavon Bess recently.
The Attorney-at-Law added: "Of course we had our ups and downs like any other federation but the athletes persevered beyond the challenges that were faced throughout the year and the rewards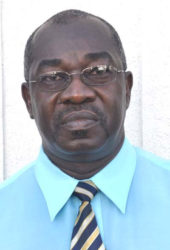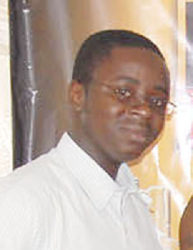 showed the sacrifice that they put forward and they were able to overcome the many challenges and be successful."
The CAC team bagged two gold medals, two silver medals and a bronze medal at the fixture which was staged in the Dominican Republic in October.
Gold went to Kerwin Clarke (light middle) and US based Bruce Whatley (Master's), while Emmerson Campbell (Men's Physique) snared a silver and Devon Davis (bantamweight) copped bronze in the event which attracted a record 385 athletes from 30 territories.
Whatley also flexed and posed his way to a silver in the middle weight class which was won by the eventual overall winner.
Guyana also earned two medals at the Darcy Beckles Classic in the Men's Physique division with a silver going to Caerus Cipriani and bronze to Yannick Grimes.
During the CAC Championships, Brisport-Luke who also acted as manager for the team, sat and passed the exams which enabled him to become a CAC certified judge.
Tucker, meanwhile, recently became an International Federation of Bodybuilding and Fitness (IFBB) International Judge after completing his certification on December 18 when the Curaçao Body Building and Fitness Federation hosted an international judges seminar in Willemstad.
The former head of the bodybuilding federation and active power lifter is the first and only Guyanese to become a qualified IFBB international judge.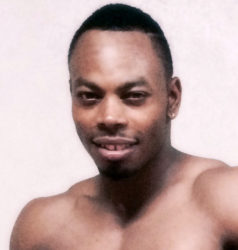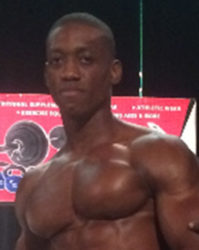 With his certification, the history making 64-year old is now qualified to serve as a bodybuilding and fitness judge at international fixtures.
"That is good for Guyana and that places us on the map since there is not a lot of IFBB International judges in the Region" Bess highlighted.
Bess then admitted that there was once again an uphill battle with garnering adequate sponsorship last year but opined that with the recent success, 2017 should see more corporate entities flexing their corporate muscle.
"I hope this will cause us to have better acceptance when it comes to sponsorship."
The bodybuilding president also noted that he looks forward to better performances this year by the athletes and envisions more local judges being internationally certified.
Around the Web