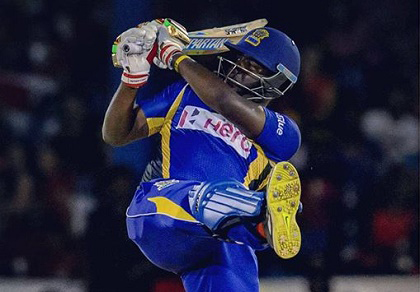 KARACHI, India, Jan 6, CMC – Reports here say a West Indies Cricket Board delegation is set to visit Lahore later this month, as the Pakistan Cricket Board intensifies plans to host West Indies in two Twenty20 Internationals in March.
The delegation is expected to assess the security situation here and hold talks with local officials, as the WICB continues to mull over whether to accept the PCB's invitation for the games which would mark the first visit to Pakistan by a major cricketing nation in nearly eight years.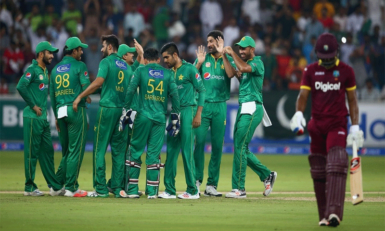 According to the Press Trust of India, the WICB delegation's visit will coincide with that of former chairman of the England and Wales Cricket Board, Giles Clarke who is head of the ICC's special task force on Pakistan cricket.
The Pakistan Cricket Board are hoping West Indies will visit for a two-match series.
Najam Sethi, chairman of the PCB's executive committee, confirmed the visit by the WICB delegation and said the Caribbean governing body were already in receipt of a security plan for the proposed tour.
"We have requested them to consider touring Pakistan before the Florida matches for a couple of T20 games and we have also sent our comprehensive security plan to them for deliberation," he said.
Once the two-match tour goes ahead, Sethi said the PCB would give the greenlight to two T20Is in Florida also in March which have been proposed by the WICB.
Pakistan are scheduled to tour the Caribbean in March and April later this year, playing two Tests and three One-Day Internationals.
West Indies took on Pakistan in a full series of three Tests, three ODIs and three T20Is last October and November, but the tour was played in the United Arab Emirates which in recent years have become the PCB's home venue.
No major Test playing nation has toured Pakistan since a bus carrying the Sri Lankan Test side was attacked by militants, resulting in injuries to several players and the death of half-dozen law enforcement officers.
The PCB has since argued that the volatile situation has improved and told the International Cricket Council last year they would request compensation as a result of teams refusing to tour Pakistan.
According to the media report, Clarke will receive a detailed security assessment during his visit.
Around the Web