LONDON, CMC – Head of the Federation of International Cricketers' Associations Tony Irish described the security threat to foreign players and teams in Pakistan as "excessive and unmanageable".
Irish's comments come in light of the Pakistan Cricket Board extending an invitation to the West Indies Cricket Board to tour the country for two Twenty20 Internationals in March at the Gadaffi Stadium in Lahore.
"The Pakistani players don't have a players association so aren't affiliated to FICA," Irish told Wisden India. "Players from around the world affiliated to FICA do however, and seek advice from FICA relating to security risks of playing in various countries.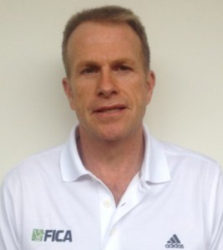 "We rely on reports from our independent security consultants. In the past, the consistent advice from the security experts has been that risks to foreign players and teams of playing in Pakistan are excessive and unmanageable."
International matches in Pakistan have been sidelined over the last seven years, following an attack on a bus transporting the Sri Lanka team to a match that saw six players injured and the same number of police officers killed.
Two years ago however, Zimbabwe became the only full member of the International Cricket Council to visit Pakistan for a brief limited-overs series – and that trip too, was marred by a suicide bomb blast outside the Gadaffi Stadium during the final match.
The PCB however, is eager to revive international matches in the country, and a security delegation from the WICB is expected to visit the country later this month, as well as Giles Clarke, who heads the ICC's special task force on Pakistan cricket, to assess the situation on the ground. Clarke's visit is significant, as it follows a PCB proposal to the ICC Executive Board late last year in Cape Town asking the governing body to compensate them for international teams not touring Pakistan.
Irish said FICA continues to make its own security assessments to keep players around the World informed of the situation.
"We are in the process of obtaining an updated report from the security consultants and will provide recommendations to players as soon as we have received this," he said. "Players play in T20 leagues as individuals and, therefore, each player makes an individual decision on whether or not to play in this match in Lahore. FICA's role in these circumstances is to provide players with information and recommendations which may assist them in making that decision."
Around the Web