PORT OF SPAIN, Trinidad, CMC – Former Sports Minister Brent Sancho says the dramatic resignation of men's head coach Tom Saintfiet has left Football Association president, David John-Williams, with plenty explaining to do.
The 43-year-old Belgian quit the post on Tuesday after a mere five weeks in charge, citing a lack of support from the FA and also claiming that John-Williams had "double-guessed" his appointment from the very first day.
Saintfiet also charged that in his four games in charge, he was never afforded the opportunity to "work with the players nor staff requested."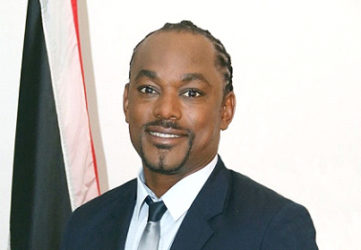 "I think that is where he has some very strong questioning to face. I think the statements made by Mr Saintfiet contains some very serious allegations as it relates to staff selection and player selection," Sancho contended.
"That is something I would hope the president would be able to clear up – Saintfiet making it known he was not able to select the right team, select the right players, the right staff around it. Those are some very serious allegations."
Saintfiet lost three of the four games he presided over during his short stint. In a two-match international friendly series against Nicaragua in Managua last month, T&T lost 2-1 before bouncing back with a 3-1 victory.
But in last week's Caribbean Cup playoff series – a qualifier for July's CONCACAF Gold Cup – T&T slumped to a 2-1 defeat to Suriname and then succumbed 4-3 to Haiti.
Saintfiet, who arrived with an unheralded record, had been a controversial appointment following last November's sacking of the popular Stephen Hart and Sancho said the spotlight would now fall on John-Williams's decision-making.
"When you make such a decision as president of any organisation, hiring a coach who was relatively successful like coach Hart and replacing him with one who clearly doesn't have the qualification, who doesn't have the history to put us in the position – and the position is very clear, for T&T to qualify for Russia – then you put yourself in a very precarious position and that is what David John-Williams has done with that decision," said the former national star.
The FA faces a race against time to find a new coach with T&T set to face Panama and Mexico in late March, in the next round of CONCACAF final round qualifiers for the 2018 World Cup in Russia.
Around the Web