(The Sports Xchange) – The Denver Nuggets traveled 4,683 miles to play a home game, and the trek paid off with one of its best games of the year.
Nikola Jokic had 22 points, 10 rebounds and seven assists, Wilson Chandler scored 21 points, and the Nuggets beat the Indiana Pacers 140-112 on Thursday at O2 Arena in London, England.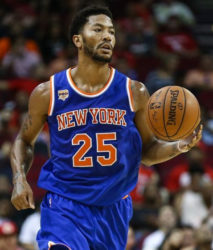 Mavericks 113, Suns 108
Deron Williams scored 23 points and Harrison Barnes had 22 as Dallas used an 18-4 run to start the third quarter to pull away for a win over Phoenix in Mexico City.
Dirk Nowitzki and Wes Matthews added 18 points each for the Mavericks, who avenged a loss to the Suns seven days ago in Dallas. On Thursday, the Mavericks won in front of a large and appreciative crowd at the Arena Ciudad de Mexico.
Knicks 104, Bulls 89
Joakim Noah recorded his fifth double-double of the season, scoring 12 points and grabbing 15 rebounds to help New York beat Chicago, his former team.
Carmelo Anthony paced the Knicks, who had lost nine of their last 10 games, with 23 points. Former Bull Derrick Rose contributed 17 points and Kyle O'Quinn came off the bench to score 12 points and pull down 11 rebounds.
Pelicans 104, Nets 95
Tyreke Evans scored 14 of his season-high 29 points in the fourth quarter and New Orleans overcame the absence of Anthony Davis by executing down the stretch of a victory over Brooklyn.
Evans, who missed the first 26 games of the season while recovering from right knee surgery, made 10 of 15 shots in a season-high 27 minutes. It was the first time he scored more than 25 points since Jan. 10, 2016, against the Los Angeles Clippers.
Spurs 134, Lakers 94
Kawhi Leonard poured in 31 points in just three quarters of play as four of San Antonio's starters scored in double figures as the Spurs waylaid Los Angeles at the AT&T Center.
San Antonio's 134 points were a season high, as were the 72 points scored by the Spurs in the first half and the overall margin of victory of 40 points.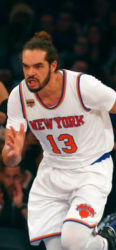 Warriors 127, Pistons 107
Klay Thompson and Andre Iguodala connected on a pair of 3-pointers apiece during a long-range shooting exhibition in the third quarter that propelled Golden State to a victory over Detroit.
Riding double-figure scoring from four starters, the Pistons hung within 60-58 at halftime and 68-65 in the fourth minute of the third period before the Warriors exploded into a comfortable margin and a season-series sweep.
Around the Web