In an effort to promote transparency the Petra Organization staged its official draw for the second annual Limacol Football championship yesterday at the Brandsville Hotel in Prashad Nagar.
Troy Mendonca, Co-Director of the Petra Organization declared that the concept of staging a public draw was done to ensure fairness, noting "I don't want anyone to feel aggrieved in the event that we were matching up certain teams".
Utilizing marked balls representing the respective teams, the draw commenced  with the defending champion Milerock, Western Tigers, Santos and the Guyana Police Force (GPF),  the top four seeded teams drawn in group-A, group-B, group-C and group-D.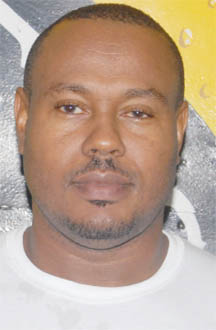 The  four second seeded clubs, Winners Connection, Uitvlugt, Riddim Squad and Pouderoyen were up next with Winners Connection in group-A while Uitvlugt and Pouderoyen were drawn in group-B and group-C respectively. Riddim Squad was placed in group-D.
The second round of draws involved the teams seeded third which were Grove Hi-Tech, Camptown, Eagles and Den Amstel with Grove Hi-Tech drawn in group A while Eagles and Den Amstel were drawn in group-B and group-C respectively. Camptown was placed in group-D.
In the final round featuring the fourth seeded teams New Amsterdam (NA) United, Ann's Grove, Northern Rangers and Mahaica Determinators, Northern Rangers was drawn in group-A, NA United in group-B while Ann's Grove and Mahaica Determinators were drawn in  groups C  and D respectively.
The event will commence on January 23rd at the Georgetown Football Club (GFC) ground, Bourda with a group-D doubleheader as, GPF battles Mahaica Determinators and Riddim Squad tackles Camptown.
It will then resume on the 27th, with Western Tigers engaging NA United in a group-B affair and Santos opposing Ann's Grove in a group-C encounter at the GFC ground.
The following day the event will move to the Mackenzie Sports Club (MSC) ground in Linden with Milerock battling Northern Rangers and Winners Connection facing off with Grove Hi-Tech in group-A.
The final matches of round one on January 29th will pit Uitvlugt against Eagles United in group-B and Pouderoyen against Den Amstel in group-C at a venue to be announced.
The winner of each group will receive $100,000 while the respective finishers will pocket $50,000, $30,000 and $20,000 apiece.
Winner of the event will pocket $500,000 and a trophy while the second, third and fourth placed teams will receive $250,000, $125,000 and $75,000 respectively and the corresponding accolade.
Around the Web