Philippe Moggio, Confederation of North, Central American and Caribbean Association Football (CONCACAF) General Secretary  has written former Normalization Committee Chairman of the Guyana Football Federation (GFF) Clinton Urling, reiterating the association's commitment to the GFF executive committee.
"By means of this letter, we acknowledge receipt of your communication on 12 January 2017, the content of which we duly noted. In this respect, we inform you that CONCACAF is well aware of the situation that has been unfolding at the Guyana Football Federation (GFF) in relation to the GFF Elite League matter," the letter from Moggio stated.
The correspondence, which was carbon copied to GFF President Wayne Forde, Primo Corvaro, FIFA's Member Associations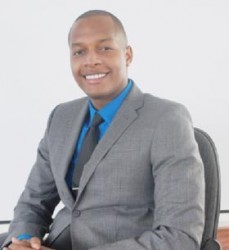 Department and Marco Leal, CONCACAF Director of Member Associations stated: "Additionally, we inform you that on 8 November 2016, and after a thorough analysis of the situation, CONCACAF sent a letter to the GFF informing that in accordance with its Constitution, the GFF Executive Committee had the full authority to decide upon the composition of the GFF Elite League. Letter is enclosed for your perusal".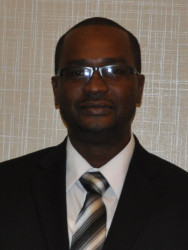 Urling in a correspondence on January 12th, requested the intervention of CONCACAF President Victor Montagliani to settle the impasse between the GFF and Elite League clubs Slingerz FC and Alpha United.
The former Normalization Committee Chairman's request occurred after the regional association ruled that Stag Beer Elite League winner Slingerz FC and runners-up Alpha United are ineligible to compete in the Caribbean Football Union (CFU) Club Championship, due not being in good standing with the GFF.
The two clubs alongside Pele FC and Georgetown Football Club (GFC) withdrew from the second season of the Elite League after being at loggerheads over several issues with the GFF.
Moggio said that CONCACAF was dealing directly with the GFF concerning the matter.
"CONCACAF took due note that four GFF affiliated clubs voluntarily took the decision to withdraw their participation in the GFF Elite League 2016/2017 Tournament, resulting in the clubs not being in good standing with the GFF and two of those clubs not being eligible to participate in the Caribbean Club Championship. CONCACAF is directly dealing with this matter with the GFF.
"In view of the aforementioned, we stress that we are currently supporting and dealing with the case at hand directly with the GFF and its Executive Committee.
Finally and to clarify, as part of our service commitment, we acknowledge receipt of all correspondences (including emails) remitted to our services without such acknowledgement of receipt constituting an expression of opinion on a particular matter. We support and work with our Member Associations on all matters via our Member Associations Department," it concluded.
Around the Web