Each year on March 8, International Women's Day (IWD) is celebrated the world over with thousands of events held by women's networks which include global gatherings, conferences, award ceremonies, exhibitions, festivals, fun runs, corporate events, concert performances, etc.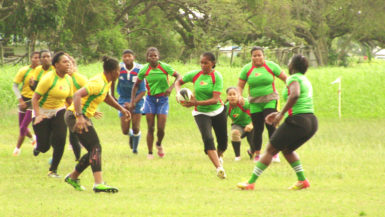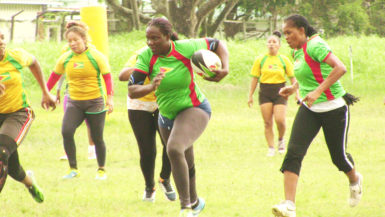 This year, the Guyana Rugby Football Union (GRFU) played their part in observance of the day by staging exhibition rugby games involving the female ruggers at the National Park.
Celebrating with more than 2.2 million women and girls playing the game around the world, the GRFU exhibited Women's Sevens Rugby at its best, as fans under their umbrellas witnessed powerful and pacing legs running through the mud, angles cut with precision, big tackles and raining tries.
This year's campaign theme for IWD was #BeBoldForChange.
In the aftermath of the event, President of the GRFU, Peter Green urged the players to keep marketing the sport as the union strives to expand and develop the discipline in Guyana.  The local national team which is ranked 27 of 49 countries according to World Rugby, is set to compete this weekend in French Guiana, along with the U-19 15s Men's National Team.
The Teams and respective management depart Guyana today, and will return on Monday.
Around the Web