By Royston Alkins   
A number of talented youth cricketers from the city were yesterday invited to a practice session to being the process of selecting the Georgetown Under-17 team to participate in the upcoming Demerara inter-association under 17 cricket tournament slated to commence in the not too distant future.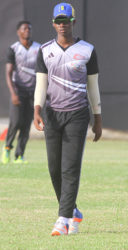 The invited players are asked to turn-up at the Demerara Cricket Club (DCC) ground tomorrow to participate in a practice session guided by Coach Garvin `Tibbsy' Nedd, from 16:00 hours.
Talented all-rounders Ashmead Nedd and Sachin Singh headline the 26 shortlisted players who will look to stake claims for selection.
Coach Nedd speaking to Stabroek Sports indicated that the session will primarily focus on getting an early look at the prospective Georgetown players.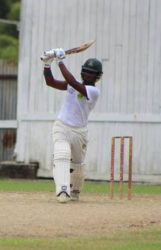 "We are basically preparing for the Demerara Inter-Association tournament while also keeping an eye on the Demerara and Guyana teams. It's always good to start early and we just want to give our boys the best possible chance," Nedd disclosed. He also pointed out that players who were not mentioned in the 26 can also turn up to the session to make a case for themselves while also pointing out that a practice match will also be organized to aid in selecting the city side.
  The shortlisted players are: Ashmead Nedd, Sachin Singh, Alphius Bookie, Adrian Hinds, Yeudistir Persaud, Cevon Allen, Qumar Torrington, Joel Spencer, Jospice Jones, Dequan Bamfield, Dwayne Dick, Nkosie Beaton, Garrick Persaud, Osapha Greene, Ghansham Premsham, Tyrese Payne, Jeremiah Benjamin, Fadil Hick, Bently Singh, Anthony Hetsberger, Wayne Bollers, Ariel Tilku, Daniel Paul, El Nathan Suknandan, Novindra Persaud and Afile Henry.
Around the Web