High on the heels of the recent visit by CONCACAF President Victor Montagliani, FIFA boss Gianni Infantino is scheduled to arrive on local shores for his first ever visit Sunday.
A release from president of the Guyana Football Federation (GFF), Wayne Forde, stated: "We are delighted that the FIFA president is visiting Guyana so soon after his election last year. FIFA and CONCACAF have expressed their support and encouragement for the work of the Guyana Football Federation and this visit will be a great honour for the whole of Guyana."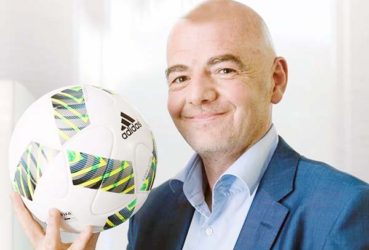 Elected to office in February 2016, Infantino's visit also follows the two-day tour by FIFA Director for Africa and the Caribbean Veron Mosengo-Omba a few weeks ago.
"We are excited about the prospect of building for the future of Guyana's football with FIFA and President Infantino, as well as showcasing some of the work we are doing here during his visit," Forde added.
Under Infantino, FIFA member associations now have access to at least US$1,250,000 per year towards the running of their various programmes.
Forde, speaking of the increased funding stated: "This level of funding has the power to transform football in Guyana for generations to come. We are determined to reform and develop football for all in Guyana through sustainable, careful and transparent investment and strong, ethical leadership, in line with the international vision set by FIFA and CONCACAF. We look forward to discussing this further in person with President Infantino this month."
Around the Web