PORT OF SPAIN, Trinidad, CMC — West Indies Twenty20 captain Carlos Brathwaite says he is pleased with his improved performances during the just concluded series against Pakistan but would have preferred overall team success.
The 28-year-old has struggled with his form ever since he shot to stardom in the final over of the T20 World Cup last April in India, when he lashed four consecutive sixes off England's Ben Stokes to win West Indies their second title.
However, he came into his own somewhat against Pakistan even though his decent form was overshadowed by a 3-1 series loss.
"I'm happy that the hard work I've been putting in off the field is transcending itself on the field but to me personally, I always prefer team performances and if I can contribute to a win then so be it," Brathwaite said.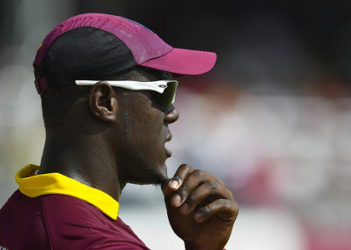 "If I perform well and the team doesn't do as well, then it puts a damper on my personal performance and my spirit going forward. So although I would take it as a stepping stone, I still didn't set the world alight."
He produced two explosive cameos in the series — an unbeaten 34 in the opening game at Kensington Oval and an unbeaten 37 in Sunday's final game here at Queen's Park Oval — to top the averages with 86.
Brathwaite also picked up five wickets at an average of 16 and an economy rate of just under seven with his medium pace, with a best of three for 37 in the second T20I last Thursday here.
The performances were in stark contrast to those during the 3-0 whitewash to Pakistan in United Arab Emirates last September, when he failed to make an impact with either bat or ball.
Despite this, Brathwaite was quick to put his form in perspective.
"I think I performed a lot better in this series than I have in the recent past but it doesn't mean that all of a sudden I am a world beater," he stressed.
"There's still a lot of things to do. I have to come back again, do what I did again and then improve on it for the next series."
West Indies lost the final game by seven wickets — their sixth defeat in their last seven T20Is. Their lone victory came in Saturday's third T20I but they failed to build on that success and were completely outplayed on Sunday.
Brathwaite said, however, they needed to find the positives in defeat.
"One good thing is that after each game, whether we win or lose, there are some good positives and some good conversation in the team room," he pointed out. "It's just a matter of going back to the team room [and] evaluating as a team."
Around the Web