By Royston Alkins
West Indies off-spinner Ashley Nurse who has been steadily improving with the ball for the Caribbean side has said the Windies morale is on the ascendance despite the side's downward spiral over the years.
The 28-year-old addressed the media yesterday where he pointed out the importance of this particular series as it relates to qualification for the next World Cup.
"Yeah, we also stress on family, we also stress on being together so the team morale is very good and hopefully, the guys will stay together in this upcoming series and just push on from there."
Nurse, who has been steadily improving with the ball while becoming a main cog in skipper Jason Holder's bowling wheel, during the middle overs shared similar uncertain sentiments with Devendra Bishoo, as it relates to predictions on how the pitch will fare come tomorrow.
"It (the pitch) looks good," he admitted but added, "I'm not a curator so I don't know how it will play but its re-laid so hopefully it plays better and we get some good scores in."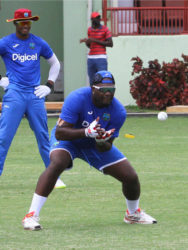 Nurse stressed his intention of moving in the right direction, personally and for his side.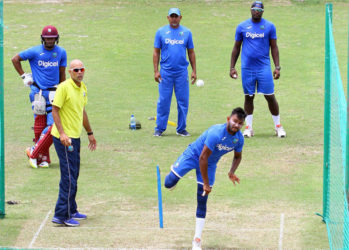 "Obviously as a professional you try to get better every day, I mean I had a decent series against England but the important thing is to continue performing for the West Indies and hopefully, have a good tour against Pakistan."
Still in the infant stages of his career, Nurse has so far taken 14 wickets from seven matches at a steadily declining economy rate of just over five runs per over. The Barbadian also lamented on the importance of not giving too much away in the field.
"Fielding is a key component for the boys. I mean against England we dropped a lot of catches so in this Series, as I said before, it's about  taking the catches as they come to us and improve our fielding basically and just do a good job in the next few games."
The Pakistan players also went through their fielding drills while a few of their key batsmen took a hit on the practice behind the Providence, stadium. They, however, declined to give any comments, indicating that they will engage the media during today's press conference.
Around the Web