Two-time Caribbean Motor Racing champion Kristian Jeffrey once again emerged winner in all three allotted races in the featured Shifter Karts Pro Cup when the second Motorsports GT Grand Prix was staged Friday at the Guyana Motor Racing and Sports Club venue.
Jeffrey, who also won his three races during the inaugural edition of the event in February, thrilled racing fans with some excellent driving skills, racing to three wins in as many starts, overcoming his Canadian driving coach Darryl Timmers and Stefan Jeffrey.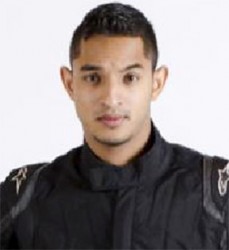 Timmers placed second in two of those races while Stefan ended with a second and two third place finishes.
Mikhail Persaud, competing in the 125cc juniors, also had a clean sweep to improve on his last outing in February where he had won two of the three races. His improvement behind the wheel, netted him the junior champion driver award.
Raymond Seebarran also had a vastly improved outing than last February after recording four wins on the night to be crowned champion driver of the Easy Cup Light and the Easy Cup Heavy.
Elan Rahaman was the first runner up on all three occasions, while John Phang finished third twice and Rayden Persaud the other. Other drivers that were in the champion's circle were: Jeremy Tenpow (Sun Burst Kids Cup- 60cc); Ralph Persaud (Easy Cup Rookie); and Bridget Singh (125cc Senior).
Around the Web