After partnering with the Guyana Boxing Association (GBA) last year to box off two successful tournaments, the Demerara Distillers Limited (DDL) will once again brand and sponsor this year's three upcoming competitions, the first of which will be staged on Saturday and Sunday.
In excess of 40 amateur pugilists will compete for medals in the first DDL under-16 competition from 13:00hrs each day at the Andrew 'Sixhead' Lewis Gym.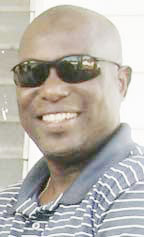 The tournament, which is sponsored by DDL's Gatorade and Pepsi brands, is scheduled to attract Simon Pures from Young Achievers, Carryl Boxing Gym, Essequibo Boxing Gym, Harpy Eagles, Forgotten Youth Foundation (FYF), Guyana Defence Force (GDF), Rose Hall Jammers and the Pocket Rocket Boxing Gym.
"We have boxers coming from all three counties and we expect a great weekend of action," said GBA's President, Steve Ninvalle yesterday.
He added that following the competition, the standout boxers will be selected for encampment ahead of the Caribbean Schoolboys and Junior Championships scheduled to be hosted here from May 12 -14 at the National Gymnasium.
Ninvalle also told Stabroek Sport that the second and third U-16 competition will more than likely be staged outside of the city in a continued effort to decentralize the fistic sport.
Ninvalle, who also encouraged boxing fans to attend the competition, reminded that the event is geared for boxers 16 years and under.
Around the Web