The Guyana Rugby Football Union has postponed the 2017 Bounty Farm 15s first division matches in order to accommodate the preparations of the national team for its away game versus Barbados on May 13, and the home game against Trinidad and Tobago in June.
This is according to a media release sent out yesterday by the union.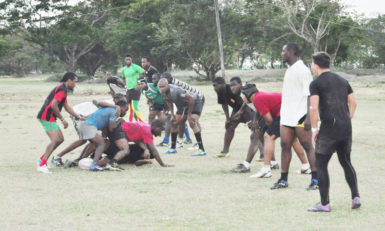 The national 15s outfit is the current defending South Zone Champions and overall runner-up to Mexico.  As such, all players interested in vying for selection to the national team are invited to participate in tomorrow's important match up comprising combined teams from the active clubs. The respective clubs are also invited to submit the names of their players to be considered for training sessions weekly to be announced after the game leading up to final selection. Coaches Laurie Adonis and Theo Henry will be supported by Coaches Alton Agard, Kenneth Grant-Stuart and Olsen Olivierre.
The women's teams under the supervision of Agard are expected to take to the field 3.30pm as part of the ongoing preparation for the upcoming 2017 Rugby America's North (RAN) in November.
The men's combined teams match will start 45 minutes after the kickoff of the women's game.
Around the Web