Team Guyana completed a successful sojourn of the 2017 FLOW CARIFTA Games in Curacao yesterday by winning two more medals than it did last year at the Games in Grenada.
Following the closing ceremony, the count showed that the team has won four gold medals, a silver medal and two bronze medals compared to two silver and three bronze medals in 2016.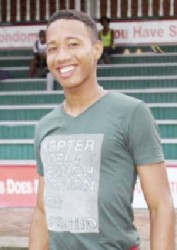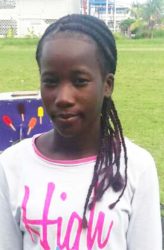 Compton Caesar led team Guyana's gold medal heist by winning the marquee Boys U-20 100m final. Caesar created history by winning the event in a negative -1.1 wind, the first 100m U-20 sprint gold for Guyana at the Games which is in its 46th edition.
The Linden native clocked 10.46 to beat Barbadian Jaquone Hoyte by 1000th of a second and Jamaican favourite, Jelani Walker (10.61s) who rounded out the podium.
Natricia Hooper (Girls U-20 triple jump), Chantoba Bright (Girls U-18 long jump) and Claudrice McKoy (Girls 3000m open) also struck gold for Guyana in their respective events.
McKoy also copped a bronze in the Girls U-18 1500m final. A silver also went to Anfernee Headecker in the Boys U-20 1500m event and a bronze to Bright in the triple jump.
The 12-athlete contingent along with the officials are scheduled to return on Thursday.
Around the Web