No more lip service, the time for action is now!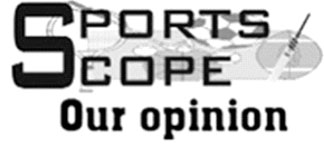 Following Guyana's eight medal haul (half being gold) at this year's Flow CARIFTA Games in Curacao, word has spread of a planned motorcade when the athletes return home tomorrow.
One ponders, will the event be the start of a rewarding process for the athletes who created history at the 46th edition of the Games or will the procession of vehicles with honking horns be the highlight of the government and corporate entities recognizing their praiseworthy achievements?
In my humble opinion, a project for the medallists at this year's games should be started by the Athletic Association of Guyana (AAG), the government and other stakeholders.
Steps must be taken for the youth athletes to continue to climb the athletic ladder and take their potential to the next level. Guyana's Golden Boy, Compton Caesar, who created history by winning the marquee Boys U-20 100m final along with the other podium finishers, Chantoba Bright, Natricia Hooper, Claudrice McKoy and Anfernee Headecker must not become athletes who show plenty of promise as teens and fail to make the transition as seniors.
Athletes falling by the wayside because of the lack of adequate guidance and support has been the norm for Guyanese athletes not just in track and field but in most disciplines not named cricket.
We don't have to reinvent the wheel. Just look at how successful the Jamaicans have been in track and field. We certainly can learn from territories like Jamaica and follow in their footsteps.
Once you think about global superstar, Usain Bolt, you think about Jamaica and their civic pride.
Why can't Compton Caesar be the Usain Bolt of Guyana? Sadly, that would never be the case unless the powers that be start taking sport more seriously.
Fostering a sport relationship with administrators from the Land of Wood and Water similar to the medical brigade in Cuba should also be explored. What is stopping Guyana from capitalizing on a similar situation with Jamaica when it comes to track and field?
The private and public sector needs to have synergies and harmonization of efforts to create positive outlets for young athletes to succeed as seniors. It is clear that the talent is there, Guyana has the raw materials!
At many forums, there is the talk of creating programmes to create paid, full-time athletes and coaches. But it has been mostly lip service.
In the interim, if that cannot be done, then incentives should be gifted to athletes who make the country proud. For example, a full scholarship for teen athletes who win gold medals at Regional championships. These are the kinds of incentives that should be established to further motivate the young athletes to excel.
Let's stop talking and put the words into action. The time is now.