Fresh off hosting two successful international championships, the Guyana Boxing Association (GBA) will now turn its attention to the local boxing scene.
According to Technical Director of the Association, Terrence Poole, the annual Andrew 'Sixhead' Lewis National Novices Championships will box off next week at the National Gymnasium.
The midweek three-day fixture is scheduled to start on June 27 at 19:00hrs nightly.
Said Poole "In excess of 80 fighters competing from over 10 gyms will be participating in this championship."
Poole added "All the gyms across the country will be competing inclusive of the Wakenaam Boxing Gym which had its first taste of competition last month"
Defending champion, the Guyana Defense Force (GDF) will be hard pressed to retain the gym title from the Republican Gym which has assembled a strong squad to enter the squared circle.
The Novices Championship comes on the heels of the 'Nuff Cuff' International which was held on February 19 and the Caribbean School Boys and Juniors Tournament staged in mid May.
Comments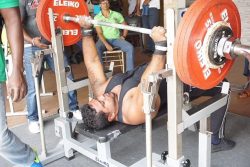 National powerlifters, John 'Big John' Edwards, Colin 'Mr Clean' Chesney and Jacqueline Toney were among the participants who chalked up their hands and competed in yesterday's bench press showdown at the 704 Sports Bar Sky Lounge.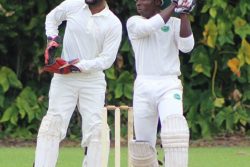 The Police Sports Club (PSC) continued their impressive run in this year's Noble House Seafoods second-division, two-day tournament, after compiling 323 before being dismissed on the stroke of stumps on day one in their final group match against the University of Guyana (UG) at the Gandhi Youth Organization ground, yesterday.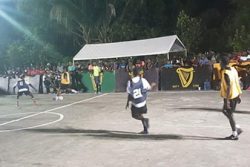 NK Ballers, Silver Bullets, Wisroc, Swag Entertainment, Assassa Ballers and Cherokee Park secured wins when the Guinness 'Greatest of the Streets' Linden Championship continued on Friday.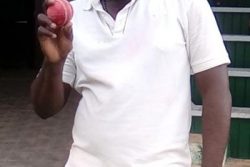 cbagged 6-51 as Gandhi Youth Organization (GYO) restricted the Guyana Defence Force (GDF) to 151 all out in their first innings of the Georgetown Cricket Assoc-iation/GISE/Star Party Rental/Trophy Stall first-division, two-day tournament at the GDF ground, Camp Ayanganna yesterday.